The question of Micro-Financing in LEDC's
Micro-financing provides basic financial services such as loans, savings, and insurance to low-income people. It benefits includes allowing aspiring entrepreneurs in LEDC's to loan money for startups, keeping more children in school, empowering businesswomen, increasing access to free healthcare, and providing a larger supply of food for the poor. Approximately 500 million people could benefit from microfinance since nearly half the world survives on less than $2 a day. Currently, 985,000 jobs have been sustained through micro-financing efforts. Micro-financing cannot solve the issue of poverty as it is affected by confounding variables such as poor infrastructure. In addition, microfinance borrowers get charged interest, and in countries such as Mexico and Zambia, their interest rates are unusually high and unregulated. Since micro-financing helps create new job opportunities through funding start-ups, it will help LEDC's find more economic stability. Micro-financing can help create more of an economic equity between fully economically developed countries and LEDC's. In order to maintain some degree of economic equity between countries and further strengthen the communities within the LEDC's through outlets such as improved education, the Economic and Social Council must find new ways to improve micro-financing.
​
Guiding Questions:
Which regions have the most successful micro-financing programs? Which regions have the least?

What is most important aspect that has allowed these micro-financing programs successful?

How can the micro-financing programs in the affected LEDCs be improved in the near future?

In what way(s) would adding a micro-financing system benefit LEDC's?

Which NGO's can help fund and support these micro-financing projects?

How will the Micro-financing programs in the LEDC's be enforced and maintained?

What basic financial services does micro-financing make available?

How can micro-financing help the lower-class people?

How much UN intervention is necessary to implement these institutions in LEDC's?

What are the worldwide benefits of implementing micro-finance institutions in LEDC's?​

​
Powered by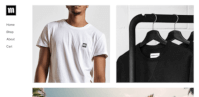 Create your own unique website with customizable templates.