According to the BBC, only one in four men in the
Middle East
believe in women's equality in politics. The Middle East is traditionally known for conservative views on the place of women and their place in a family or relationship. In recent years women's representation in politics has been increasing rapidly, along with the western world, however there are still many Arab Council Member States in which women are largely underrepresented in government. Although
Sharia Law
plays a role in the limitations of women in politics, societal oppression and pressure from male colleagues and family members are two main reasons for the lack of women in Arab politics. This stigma of women not having a place in government is symbolic of a larger issue, the lack of power that women face in Middle Eastern culture overall, and by taking steps towards further representation of women in politics, women gain further power and equality. Below, the chairs have listed several prominent Member States and their standing on this issue.
Kingdom of Saudi Arabia
Until 2012, women in Saudi Arabia were not even eligible to vote, let alone take part in parliament. The reasons for such were often that not enough women had photo ID, or that there were not enough women to administer women's only polling stations. In 2015,
King Abdullah
granted women the right to stand in these elections, and almost immediately 20 female candidates won their positions in municipal elections. According the World Bank, today 20% of the country's legislative branch, or the
Shura Council
, is made up of women. Saudi women have also recently won the right to drive, which is a historic victory for the nation, often thought to have political and religious undertones. However, Saudi still has room for improvement in terms of gender equality, as it places 134th out of 145 countries on the
World Economic Forum's Global Gender Gap Index
.
Arab Republic of Egypt
After the
Arab Spring
, women in Egypt seem to have an overall sense of empowerment and reauthorization of power in their community. Women are able to opening participate in political elections and parties, however religion plays a large role in Egyptian politics. However, a study done by the Telegraph in 2013 dubbed Egypt the "worst Arab country to be a women". The biggest Islamic political parties in Egypt are the
Salafi Nour Party
, and the
Muslim Brotherhood
. Although the Nour Party is more lenient towards the role of women in government, both parties are restrictive and culturally traditional on the place of women in society, making it difficult for women to pursue political careers in Egypt. Both parties often deny women to party meeting and refuse to show photographs of women party members as they do men. Both parties also require women to wear either the
hijab
or the
niqab
, respectively. However, the Egyptian government as a whole has made steps towards political advancement for women. In 2016 a new Cabinet made up of entirely women in government has been created for furthering the opportunities for career, political, and intellectual advancement of women. Some also argue that since this cabinet is under the governmental umbrella of the Traditional Arts Association, that the Cabinet will have little effect and is mainly for show.
United Arab Emirates
In recent years, the United Arab Emirates has been a leading nation for the development of women in politics and women's equality, challenging stereotypes of the Middle East. In the UAE constitution, women are granted equal rights, as well as equal access to jobs and healthcare. 77% of women in the UAE enroll in higher education after high school and 98% of women in the UAE are literate. The UAE was the first country in the region to enact legislation requiring there to be female board members in every company and government agency. There are also 8 female ministers in the government, the highest number in the region. However, in the UAE's anti discrimination law, discrimination based on gender is not included. The government also issued a supreme court ruling allowing domestic violence if it does not leave a mark. Women in the UAE must also gain the consent of a male guardian to engage is basic activities such as driving and working.
The chairs have provided three examples of women's rights in the Arab world, however they would encourage each delegate to conduct their own research and to be wary of using biased sources. Women's rights vary greatly among each country in the Arab world based on location, and interpretation of the
Qur'an
. To assist the delegates in writing resolutions the chairs have provided the following guiding questions:
​
Guiding Questions
Are women in your country allowed to engage in basic activities such as voting, driving, and working? If not, why?




What steps have been taken by Member States outside the Arab world to encourage gender equality in politics?




What role does Sharia Law play in women's equality? What is the importance of Sharia Law?




How can legislation granting women rights such as driving or voting lead to women's empowerment in politics?




How to traditional values and societal norms affect government?




Why do some countries have wider representation of women in politics?




How does having women in politics filter down to affect regular women?




What cultural practices are stopping women from participating in politics?




Are there any women in the Arab World who can be used as role models for getting other women into politics?




Is gender equality something that we should be teaching children from a young age?




Is politics something that women should be involved in? Why?



Powered by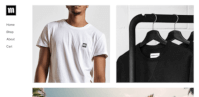 Create your own unique website with customizable templates.