Taking measures to solve the issue of instability in Yemen in regards to political discord and civil unrest
Yemen is currently in the grip of its most severe crisis in years, stricken with infighting as various forces compete for power and control. Although several rebel groups are competing for control, forces loyal to President Abdrabbuh Mansour Hadi and Houthis, the allies of Zaidi Shia rebels, are the main competitors for power. Adding to the turmoil, both President Hadi's forces and the Houthis are opposed by Al Qaeda in the Arabian Peninsula (AQAP), which has staged numerous attacks. Most recently, the emergence of the Yemeni affiliate of the Islamic State, an enemy of the AQAP, has added to the country's complications. These tender issues in Yemen have the political significance to violently exacerbate regional tensions. It also has economic significance, as Yemen is located
the Bab al-Mandab strait, a narrow waterway linking the Red Sea with the Gulf of Aden, through which much of the world's oil shipments pass. Therefore, every country should have a strong stance on the Yemen's position.
Guiding Questions:
Which major groups are causing conflict in Yemen?

Should the international community support the reinstatement of President Houthi's government?

How are extremist groups affecting the situation in Yemen?

How can the Yemeni government, under President Houthi, be reformed to prevent further conflict in the future?

How can these issues in Yemen affect the wider geopolitical area?

Is it the responsibility of the wider international community to become involved in the conflict?

How can the international community support peace in the Yemeni region?


What are the most significant causes of the Yemeni Civil War?

Geographically, can Yemen rely on other nations to help quell its civil unrest?

How can the religious conflicts in Yemen be addressed?
Powered by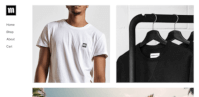 Create your own unique website with customizable templates.