Establishing a plan of action in order to alleviate the tension as pertaining to the issue of Eastern Ukraine
The Crimean Crisis of 2014 has plagued the eastern region of Europe for the latter part of the 21st century. This crisis can be broken down into three major parts: unrest in Ukraine before Russian intervention, the Russian intervention itself and the finally, the aftermath of the situation. The Ukrainian government was close to signing the Ukraine–European Union Association Agreement, which would have improved ties between Ukraine and Russia, promising economical, judicial and financial reforms for Ukraine. The agreement was supported by the Ukrainian public, however, President Yanukovych did not sign the deal due to pressure from Russia and alternatively signed a loan deal with Russia, turmoil followed. Beginning with the oust of the Yanukovych in 2014, the Ukrainian revolution was the catalyst for the rising tensions between the Russian Federation and Ukraine. The military intervention by Russia took place in the aftermath of the Ukrainian Revolution. The Ukrainian territory of Crimea was annexed by the Russian Federation in March 2014. From the time of the annexation on 18 March 2014, Russia has de facto administered the territory as the Republic of Crimea.
Guiding Questions:
How has the Crimean Crisis impacted the people in Eastern Ukraine?




What is the history of Ukraine? How did it get where it is today?




What is Crimea's political history? What are Russia's interests there?




​How did the Ukrainian political crisis start, and who are the major players?




What do the pro-Russia Ukrainians want to happen?




How did Crimeans view the March 16 referendum? How did their reaction contrast with the reactions of others in the international community?




How might the United States' reaction to the Crimean situation impact relations between America and the Middle East?




How do Ukraine's economic challenges impact the world economy?




What have Western powers such as the U.S. or Europe done to combat the Ukrainian crisis?




How successful have the international community's diplomacy efforts to aid the crisis in Eastern Ukraine been thus far?




How do the sanctions placed on Russia by the European Union affect the tensions between the two states?




Is there danger of the impending war in the region? How would this impact the global community?



Powered by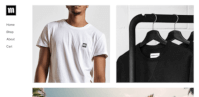 Create your own unique website with customizable templates.