The issue involving the prevention of the Zika virus within South America
Zika has killed thousands upon thousands of innocent people. It has disturbed the balance of the South American peace and is now spreading to other regions of the world. In order to restore peace in regions affected by the Zika virus, severe actions must be made. Zika is a current growing epidemic that has originated from countries primarily in South America. It is commonly contracted through Aedes mosquitos' bites and can be transferred from human to human through blood. It is estimated that 1.5 million people have been infected by Zika in Brazil alone. Most cases of the Zika virus have no symptoms which creates difficulty in diagnosing people who are infected. There is, however, a possible Zika fever that people who have been infected by the virus may contract. Symptoms of the virus (similar to yellow fever) include; fever, red eyes, joint pain, headache, and a maculopapular rash. Main risks of the virus are pregnant women as Zika has been connected to causing birth defects, leading to child deformities. Zika may result in costing the global economy $8.9 billion. The mentioned $8.9 billion dollars sadly excludes all possible profits made by countries due to their tourism because tourists are beginning to avoid Central and South American countries in order to avoid possible contracting the Zika Virus. The Zika virus has already been reported in countries such as Australia, Denmark, the United Kingdom, and the United States because of the tourists who have visited Latin America and the Caribbean. In order to prevent the spread of the Zika virus and contain its effect on the economy, further efforts must be explored.​

​
Guiding Questions:
Why is Zika detrimental to society?




What health problems results from Zika?




How is the Zika virus transmitted from organism to organism?




Should the patentability of life-saving vaccines and medicines be allowed?




What developments have been made thus far in finding a cure for the Zika virus?




How can the spread of the Zika virus be prevented?




What has the G20 done to help combat the growing issue?




Which uninfected regions are most vulnerable to the issue and what measures can be taken to prevent the infection of these regions?




Address increasing the supply of clean water to economically disadvantaged communities




How has the existence of Zika affected the economies of the countries infected?



Powered by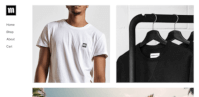 Create your own unique website with customizable templates.