Taking preventative measures to undermine the economic network of the Islamic State and the distribution of arms to the Islamic State.
The Islamic State is a Sunni fundamentalist organization that relies on strict, and extremist interpretations of Sharia Law. The Islamic State aims to create a caliphate across Iraq, Syria, and beyond. Much of the Middle East is increasingly subject to acts of violence and religious repression under the iron rule of the Islamic State––they are responsible for over 170,000 deaths in the region. The group's strong logistical (ammunition) and economic support across the Middle East has played a key role in their ascension to power.

To put this into perspective, investigators from

Conflict Armament Research cataloged over 1,700 bullet cartridges by the Islamic State and the CIA estimates that the group has garnered up to 31,500 fighters in Iraq and Syria. Furthermore, the New York Times predicts that the group has at least US$400 million in asset. Created with the objective of spreading radicalism and eliminating any form of opposition, the Islamic State poses a great threat to world peace and any hope to restore stability in the Middle East region. As the Arab Council tasked with addressing this issue, we have a responsibility to take action and prevent the situation from rapidly deteriorating. Simply put, we cannot afford to let the growth of a group that has inflicted so much harm persist.

​

​
Guiding Questions:
What is the goal of the Islamic State in the region?




Which groups support and endorse the growth of the Islamic State?




How has the Islamic State taken advantage of the political turmoil in Syria?




What is the role of Saudi in the following debate?




What are the limitations of the Iraqi government as it pertains to dealing with the Islamic State?




How has Iraq changed as a resource of the Islamic State as a result of the war?




How far does the power of Islamic State reach?




What is the relationship between the Islamic State and Al-Qaeda and how does this affect the Islamic State's access to weaponry and money?




How can NGO's aid the Arab Council in working to undermine the Islamic State's resources?




How does the Islamic State's access to resources differ from that of other terrorist groups? Could the Arab council take similar preventative measures when dealing with the Islamic State?
Powered by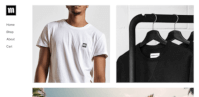 Create your own unique website with customizable templates.