E-Waste,
or an electronic product's end-of-life stage, has been an issue accumulating in severity the more technologically advanced we humans get. In addition to the implications that come with the physical waste itself, e-waste is known to contain harmful chemicals within their circuits, chips, and motherboards. Therefore, the issue to be tackled is more complex than initially anticipated.

​
The
United Nations Environment Programme (UNEP)
declared that approximately 20 to 50 million tons of e-waste is being generated annually. The average American is said to produce 29.5 kilograms of this junk. Significant portions of this quantity is exported to developing regions where policy on the issue is indefinite or completely nonexistent. Because of this, countries within regions such as West Africa lack the established government protocol on how to safely discard the hazardous waste. Due to their accessibility and inexpensive nature, combusting and shredding masses of e-waste in open air is the main method of resolving this issue. However, such rudimentary methods pose environmental and health repercussions. For example, increased pollution by
persistent organic pollutants,
also known as
POPs,
can seep into soil, vital sources of water, and the air. Thus, allowing the toxins to be embedded almost anywhere. Taking the West African nation of Ghana as an example,
Agbogbloshie,
its infamous
scrap yard located in Accra,
is littered with nearly 130,000 tons of waste per year.
The health consequences that arise as a product of mishandling of so much waste are austere. Pollutants inhaled often accumulate within the human body. For instance, contaminated lungs begin to lack the defense capabilities of reactive chemicals, such as Reactive Oxygen Series, or ROS. Such an outcome could eventually result in DNA damage as well as the weakening of a tumor protecting protein called p53. In total, roughly twenty three percent of deaths within developing regions, such as West Africa, are a result of pollution and environmental degradation -- all which are by products of mishandling e-waste.
Despite the serious health risks, the impoverished class still relies on the financial support through the trade of these goods, making the decision between 'poverty or poison.' Scrap dealers from around the region come to take advantage of the opportunities that surface within these dumps. Dealers rummage through old television sets, refrigerators, microwaves, and computers to pick out anything that can be seen as profitable. Even more, families exploit their children to this cruel business by relying on their nimble features to dig into the old machinery. These children then take these bits of metal -- mainly copper and aluminum -- to dealers. Dealers then weigh the amount of collected scraps; children can earn anywhere between 30 to 90 cents per pound and recyclers can go from receiving nothing to six dollars a day. Eventually these scraps would be processed and exported as secondhand
EEE
, also known as
electronic and electrical equipment.
​
Often times, the scraps found within stockpiles of e-waste can be deemed valuable if treated necessarily. The gold content found within a desktop computer is roughly .0016%. Therefore, a single metric ton of PC hardware found within scrap yards such as Agbogbloshie holds more gold proportions than 17 tons of gold ore. Merely in 1998, the United States alone recovered gold quantities equivalent to nearly two million metric tons of gold ore. E-waste quantities within the United States in 2012 have doubled since then.

The future of e-waste is bleak. The next four years project an increase in volume of e-waste by 33% globally. To put this into perspective, the proposed amount of new e-waste generated at this time is equivalent to the weight of eight Egyptian pyramids. The world is continuing to create new technology. As a result electronic goods are beginning to have a shorter life span. A sustainable solution must be established in order to manage an issue of this magnitude.
​Guiding Questions
How should governments utilize the resources found within these scrap yards to their benefit?

How can sustainability be taken into account when drafting solutions to this issue?

How can the health implications that arise through contact with e-waste be addressed?

What can be done to both benefit the countries receiving and the countries exporting this waste?

How can West African countries use this situation to their advantage?

What role do countries contributing to the majority of this waste play?

What role doe countries having to accept all of this waste play? And how does its role relate to the role of their counterparts?

How can non-governmental organizations aid in tackling this issue?

How should the role of children and their participation in this situation guide resolution drafting?

What are some methods to direct pollutants from all this e-waste away from natural resources?
Powered by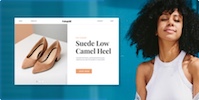 Create your own unique website with customizable templates.