Proxy wars have taken place in the
Middle East
since the existence of the topic, starting with the Egyptian-Ottoman War in 1839. A
proxy war
is when two opposing nations combat via supporting sides of an ongoing war, opposed to engaging in direct combat themselves. Proxy wars usually occur in poorly funded areas, and weak militias are often taken advantage of. This is especially common in the Arab World due to the post-Arab Spring
vulnerability
and ongoing effects. There are a number of factors that put the region at risk of
destabilization
, and foreign intervention in regional conflicts is is one of these factors.
Syrian Civil War
The Syrian Civil War began in 2011 when the people of Deraa protested the torturing of school children who were arrested under the charges for graffiti. These protests continued to spread, and became a symbol of the people of Syria reclaiming power in their nation. However, on 18 March 2011
Bashar Al-Assad
's (current President of Syria) army was ordered to open fire on protesters. In July of 2012, the International Red Cross was declared Syria in a state of Civil War. The rebels against the government, or the "
Opposition
" is composed of over 1,000 different organizations. When Islamic State began to gain followers and territory in Iraq, they began to fight for control of recently decentralized Syria in 2014. Now, demonstrated are Al-Assad's forces, the Opposition, and IS fighting for control of Syria. Iran has a strong oil trade with Al-Assad's government, and has kept these political ties providing him with military advisors, subsidized weapons, and billions of dollars per year. Iran has brought more allies to the table, including Russia for air support and
Shia
dominated Iraq. Support from Lebanon's Shia Islamist militia
Hezbollah
is also enjoyed by the Syrian Government. The opposition is mainly composed of
Sunni
organizations backed by international support. Turkey, Saudi Arabia, Jordan, the United States and the United Kingdom were some notable allies. However, there are several notable "allies" of either side who have a secondary agenda and want to instigate a war with nations external of Syria.
The
Iran-Saudi
agenda is often pushed and either side continues to fund their allies to negatively impact the other as much as possible. Both are seeking political dominance in the Middle East and are backing opposing organizations in Syria, Lebanon, and Yemen.
The
Sunni-Shia
conflict is a mainly Saudi-Iran lead conflict that is prominent in many areas in the
MENA
region. This is further expressed through the
Muslim Brotherhood
and
Salafi
conflict.
Yemen Conflict
The Conflict in Yemen between the recognized government of Yemen under President Abdrabbuh Mansour
Hadi
and the
Houthi Rebels
stems back to November 2011 and is a spillover of the
Arab Spring
. Preceding the Arab Spring The Middle East's poorest nation is now in an official state of civil war, and the Hadi government only holds a remaining 60% of territory in Yemen, the other held by Houthi rebel militias. In 2015 the Houthis reinforced their takeover of Sana'a, the capital city, a major turning point in the evolution of their movement. President Hadi escaped the city a month later and is now in an undisclosed location. Yemen's population is 26.92 million, 36%
Shia
and 35%
Sunni
Citizens and an extension of the ongoing religious conflict in the Middle East. Yemen's government functions under Sunni protocol and practice, and the Houthi rebels stand for a Shia dominated nation. Due to support of Sunni traditions, practice, and government, Hadi's forces have gained support from Saudi Arabia and a coalition in Yemen has been formed overseen by Saudi including Somalia, Turkey, Italy, Eritrea, France, Canada, the United Kingdom, and the United States. However, the Houthis are not without international support. Iran, Iraq, China, North Korea, Russia, and Syria are open supporters of the militia and economically support the group, in addition to providing weaponry. Yemen has become a proxy war between Saudi and Iran, both fighting for religious and political dominance in the region. However, as a result a major humanitarian crisis has occurred. With
UN Office for the Coordination of Humanitarian Affairs
reporting 2 million internally displaced people, 17 million without a sustainable food source, and 14.4 million without access to clean drinking water, this is an issue of relevance to all UN Member States, especially those of the Arab Council.
​
Guiding Questions
How is this issue relevant to your country? Directly or indirectly?




Why does decentralization of power allow for foreign intervention?




How does religion play a role in political power and dominance in the Middle East?




What motivates Iran and Saudi to remain opposed to one another?




How is international intervention worsened the situation?




Why is international intervention a common trend in the Middle East? Past and Present?




How can the UN assist in decreasing the scale of the humanitarian crisis in Yemen? Syria?




How is the ongoing humanitarian crisis affecting who holds political power?




What role does religious conflict play in the vulnerability of a nation?




What steps can be taken to remove foreign intervention in the Middle East?




What steps can be taken to prevent foreign intervention without cutting off access and humanitarian aid to the Middle East?



Powered by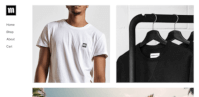 Create your own unique website with customizable templates.