Reduction of modern day slavery in South Asia
Though slavery, allegedly, has been long abolished, forced labor still lingers on in contemporary history. Especially prevalent in South Asian countries such as Pakistan, India, Bangladesh, and Nepal, the "modern day slavery" lives on as labourers are forced into working in harsh conditions for indefinite terms, in order to complete the repayment of their debt to the lender. The labourers' basic rights are violated under the excuse of providing labour as a payment to gradually reduce their debt. Nevertheless, such debts are rarely, if ever, fully repaid through mere labour, for even most of the labourers themselves are aware that their employers do not have any intention of freeing them; yet, given such circumstances, the labourers cannot stop working, for they have no other realistic alternative. That the debts are often made during the purchase of basic necessities and that, consequently, such debts are small in value—as little as 14 dollars—highlight the gravity of resolving this issue. Even worse, the debt often grows during the period of modern day slavery—far from getting reduced—as interest rates as high as hundred percent per year accumulate, inevitably passed on to the next generation and setting the child's path as a slave as well. In India alone, around five million children are put into forced labor under debt bondage, working 12 to 18 hours a day and beaten for a mistake in their work or an attempt to escape. Unsurprisingly, such children are denied rights to education, which worsens the situation as illiteracy creates a barrier for the labourers from finding out the records of their payments and seeking help from others. The majority of these servants are still forced to work on farms, while others on domestic service, brick-kilns, cigarette-rolling, carpet-weaving, and quarrying. Despite the efforts of some governments to take action against this violation of human rights, such as Pakistan's National Policy and Plan of Action for the Abolition of Bonded Labour, there has been only limited success, and the estimated number of modern slaves in Pakistan, India, Bangladesh, and Nepal still add up to approximately 20 million.
Guiding Questions:
What socioeconomic factors behind modern day slavery make slaves difficult to finish their terms of servitude?

How can children that are born into modern day slavery with debts passed down to them by their parents ensure themselves proper education and parental care?

Which fields of labor are most of these modern day slavery put into and how can such fields function without relying on slaves?

How can the U.N. incentivize the owners of businesses employing slaves to turn to alternative options of production?

What are the most basic human rights that the slaves are being robbed of that need to be addressed immediately?

What socioeconomic factors in their societies force people to fall into modern day slavery in the first place and how can such problematic factors be improved upon to prevent the start of modern day slavery?

What effects on physical and mental health does prolonged modern day slavery have?

To what extent have previous efforts and plans to alleviate modern day slavery demonstrate success?

When, if at all, should the government take action, and which role should it take?

Should the focus on addressing the issue of modern day slavery be preventing future occurrence or eradicating current incidence? How can the improvements be maintained for a long term eradication of the issue?
Powered by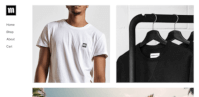 Create your own unique website with customizable templates.