Finding effective measures to reduce the recruitment of Latin American youth by multinational drug cartels
For decades, Latin America, a geographic zone consisting of 26 nations, has been the traditional headquarters of drug cartels with a significant international presence. The role of youth in this time span has been significant, and has come to a peak in recent years. An abundance of natural resources crucial to the manufacturing of drugs, and limited enforcement of laws pertaining to the issue enhance conditions for dangerous organisations such as the Sinaloa Cartel and Los Zetas to expand their nefarious businesses. Both cartels, along with a multitude of others, have turned towards the youth of their region to fill low level roles in their organisations such as those of drug mules or child soldiers. This method proves to be cost effective and easy, as children are generally easier to recruit due to their young age. It is estimated that 35,000 children have been manipulated into joining dangerous drug organisations in Mexico alone. These children are exposed to harmful hallucinogens, opiates and tobacco on a daily basis, harming their health and overall well being. Thousands of children are killed each year by widespread violence between cartels and law enforcement. Drug cartels also employ severe methods of torture to extract information, exercise discipline, and force younger members to stay loyal. Methods include beatings, mutilation and electrocution. It is the hope of the General Assembly that delegates come to the conference with an adequate knowledge of the situation and are prepared to debate realistic solutions that will help to protect the rights of Latin American youth.
Guiding Questions:
Where is drug cartel related violence most prevalent (with respect to Latin America)?

What are some root causes of drug cartel related violence (with regard to the youth of Latin America)?

How are the youth of Latin America susceptible to being involved with drug-related organisations?

What role do bordering nations play in fostering drug related violence?

To what extent do Latin American governments play a role in the development or elimination of these cartels?

Are any measures in place to reduce the number of children/youth being recruited into drug cartels?

What are the ways in which Latin American youth are lured into joining these cartels (both forced and unforced)?

Who are the leaders of these drug related organizations and how much, if any, power do they hold? How does this apply to the recruitment of Latin American youth?

What are some methods that have been implemented in the past to protect Latin American youth from drug related violence ?

What circumstances are the youth of Latin America facing that compel them to enter drug violence?

What has the United Nations done in the past to provide aid and refuge to Latin American youth who have been affected by drug cartel related violence?
Powered by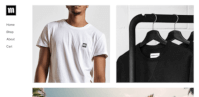 Create your own unique website with customizable templates.