Climate Change is the change in the temperatures of the earth over time. The climate of the earth has changed throughout time, going through multiple Ice Ages and stages of glacial Ice advance and retreat. However, recently, a new wave of climate change has arisen. This new wave has brought about an increase in global temperatures and glacial retreat, both of which the likes we have never seen before. The scientific community has come to a mass consensus that this new wave of climate change has indeed been caused by man, specifically the emission of greenhouse gases-
radiative gases which radiate energy in the form of heat within the lower atmosphere of the earth. These greenhouse gases are emitted by the consumption of fossil fuels by humans, through several different processes which all revolve around the exothermic combustion of fossil fuel to generate energy. These processes however, "make the earth go round." It allows us to easily travel in cars and planes, provides electricity for our computers and air conditioning.
Despite the use of fossil fuels being a viable option to meet the planet's energy needs for decades, it is imperative for the countries of the world to lower dependence on fossil fuels for two primary reasons. Firstly, fossil fuels are not a renewable source- the amount of fossil fuels available on the planet are limited, and if dependence on fossil fuel is not eventually eliminated, the earth's reserves will be depleted. Second, as mentioned before, the consumption of fossil fuels as an energy source has detrimental effects on the environment, increasing global temperatures, air pollution, and causing the rise of global sea water levels. Fortunately there are viable alternatives to fossil fuels- renewable energy. Renewable energy are constantly replenished, meaning unlike fossil fuels which are finite resources, renewable energy is an infinite resource. The different forms of renewable energy include but are not limited to: solar energy (derived from the sun), geothermal energy (derived from the earth), and wind power (derived from air currents). If the world were to lower its dependency of fossil fuel consumption and transition to the use of renewable energy as a power source, not only would the detrimental effects of fossil fuels be mitigated, but the issue of using a resource of energy which would eventually diminish would be eliminate. Therefore, the environmental commission is tasked with the following goal: "
Promoting the transition from fossil fuel dependency to the use of renewable energy" in order to create a sustainable and flourishing planet for all.
​
Guiding Questions:
Powered by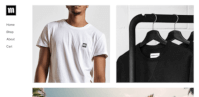 Create your own unique website with customizable templates.