Preventing the spread of terrorism through lone wolf informants and sleeper cells, with special regard to the Islamic State
In recent times, terrorist organisations have moved away from large scale terror attacks in favour of small scale, independently planned attacks carried out by radicalised individuals or small, isolated groups of radicals known as sleeper cells. Recent attacks carried out by lone actors include those in Nice, France, in which Tunisian-born Mohamed Bouhlel used a transportation truck to run over 80 people on a crowded beach. Similar attacks are becoming more commonplace in Europe and beyond, the majority of which are carried out using non-conventional weapons, such as homemade bombs. Without access to conventional weaponry, lone wolf terrorists make use of household items to construct destructive and unstable explosives. Additionally, terrorist groups are using increased ideological indoctrination through social media websites in order to claim responsibility for these attacks. While a large scale increase in police presence and military intervention has worked in stemming these attacks for the time being in affected countries, means of preventing these attacks are unsustainable for member states. The concern with lone wolf actors and sleeper cells is the hidden danger they pose to stability in affected states. Because of the hidden-in-plain-sight nature of their operations, ordinary methods of intelligence gathering and targeted actions are often rendered ineffective. This makes it difficult to predict and control these groups' behavior, posing an unstable hazard to peace and security in affected regions. As such, it is now the Security Council's responsibility to ensure that lone wolf terrorism remains controlled in order to restore peace and stability in all affected states.
​
Guiding Questions:
What is the role of lone wolf operators and sleeper cells in the propagation of radical ideas?




What are some common methods used by lone wolf operators to carry out terrorist attacks?




How do terrorist networks influence potential lone wolf operators?




What are specific ideological tactics employed by terrorist organisations in their effort to influence such lone-wolf attacks?




In what geographic regions are there a high concentration of lone wolf terrorists?




Which terrorist organisations are most active in their influence of lone wolf attacks?




What kinds of targets are looked for by a lone wolf or sleeper cell when planning an attack?




What methods does the Islamic State use to motivate lone wolf terrorism?




What differences come into play when comparing strategies to combat legitimate members of terrorist networks and lone wolf terrorists?




What kinds of weapons are commonly used by lone wolf terrorists, and how can the spread of these weapons be controlled?
Powered by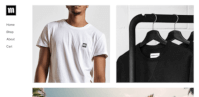 Create your own unique website with customizable templates.