Negotiating a peaceful solution to the conflict between Saudi Arabia and a post nuclear deal Iran.
As a result of the recent nuclear real reached between the United States and Iran, Iran is expected to enjoy more economic benefits with sanctions lifted, and thus more power to spread their influence in a volatile region. This newfound source of power for Iran poses a great threat to its rivals. One such disturbed rival is Saudi Arabia, Iran's long-standing enemy as part of the ongoing Shiite-Sunni rivalry. This conflict between the two has become a region wide proxy war, spilling into Syria and Yemen. To put this into perspective, Iran and Saudi have taken sides in both countries that are plagued with civil war. In Syria, the Shiite superpower Iran has supported the Alawite Assad Regime while Saudi Arabia allied itself with the Syrian Sunni Rebels. A similar situation can be observed in Yemen where Saudi has chosen to support the Sunni government and Iran has backed the Syrian rebels. Saudi has even been known to fund extremist groups such as ISIS in an effort to strengthen Sunni power in the region and undermine Shia influence. Left unresolved, this feud presents serious obstacles to restoring peace in the Middle East. It also serves as a paradigm of many ongoing battles in the Middle East which may seem rooted in ideological differences, but are in reality, power struggles.
​
​
Guiding Questions:
What is the agenda of each country involved in this war?




What incentives can we create for Saudi Arabia and Iran that will encourage them to reach peace?




What other stakeholders should be considered in this issue apart from Saudi Arabia, Iran, Yemen, or Syria?




What role does the militia group Hezbollah play in the rivalry? What are their goals and who do they support?




What are the historical conditions that have given rise to the rivalry we see today?




What does the future look like for post-nuclear deal Iran?




How has the Yemeni Civil War exacerbated the Sunni-Shiite rivalry between Saudi and Iran?




What are the factors which have contributed to the Yemeni Civil War?




What sanctions being lifted will benefit Iran the most?




What is the role of the Islamic State in this debate? Whose side are they on?




What is the role of the Assad regime in this debate? Whose side are they on?
Powered by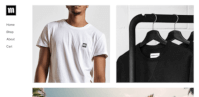 Create your own unique website with customizable templates.