Factory farming is an extremely prevalent issue in today's world. While the world has advanced, so have farming methods. The traditional pasture based farming has died since astounding genetic discoveries led to new research questions. Scientists discovered methods to inject chickens and farm animals with antibiotics and medicines which would enable them to produce more eggs, and grow in size. Furthermore, due to the immense growth in world population, demand for chicken increased. Therefore, factories needed to find quick methods to supply the market. This set the path for the first factory farm. Factory farms have a set of standards such as: The size of chicken cages, the amount of Co2 exhaust preeminence. However, unfortunately, most factory farms don't follow these standards. Chickens are abused, exploited, and over used for industrial gain. Recently, due to the sheer expansion of the farms, the situation has taken a toll on the environment. Today, factory farming accounts for 40% of global warming.
The several terms associated with factory are such but not limited to: Concentrated Animal Feeding Operation (CAFO), Common Farming Exemptions (CFE), Free Range, Excretion Factories, Family Farms, and Organic. CAFO (Concentrated Animal Feeding Operation) refers to another term for Factory Farming. The term CFE concerns common laws that people need to follow. Essentially it is a flawed system. Whatever is practiced by majority farmers (such as the way chickens are treated) becomes the standard. Consequently, several practices that may be considered unethical aren't disputed. The implication of CFE's are negative as many chicken providers can take advantage of the system, and go against the "spirit" of the law. Free Range refers to the certain standards that need to be met for farming (usually set up by large companies, such as KFC, that purchase chickens from providers). Once again, companies often times manipulate the wording to maximize their production. For example, corporations set a standard that chickens need to have access to outdoors. Providers can manipulate the wording, and only provide chickens with centimeters of "outdoor" access still keeping them confined to packed cages. Excretion factories are self explanatory. The "waste" produced by animals are transferred to excretion factories, where they are burned. This has severe environmental effects simply due to the sheer amount of animal waste transferred.
Family Farms only account for 1% of farming worldwide. It refers to the farms that are family owned, where they provide labor, funds and take care of the animals themselves. This is a much safer method of farming, however moves at a much slower pace than factory farms in terms of production. Lastly in order to be considered organic, animals must: be raised on organic feed, traced through their lifecycle, not be fed antibiotics, and have access to outdoors. This is flawed as most animals that are factory farms don't meet these standards.
The downfalls of factory farming outweighs the benefits. Studies by the UN and PEW Commission show that the livestock sector itself responsible for 18 percent of greenhouse gas emissions. Animal agriculture is responsible for 37 percent anthropogenic methane which contributes 23 times the global warming potential (GWP) of Carbon Dioxide. On a side note, it has also been statistically proven that omnivores contribute 7x the volume of greenhouse gases that vegans do. However, this issue doesn't concern converting people, but rather adjusting standards that would incentivise companies and providers to follow. The US has become one of the leading industrialists in the world, dominating the factory farming industry. Yet this, has come with price of the rise in global warming and overall climate change. The worldwide effect that this phenomenon is generating is an alarming one for the safety of the living today, and those who will surface the earth after us. For that reason, we must find effective ways to tackle the position of Factory Farming.
Guiding Questions:


Powered by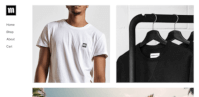 Create your own unique website with customizable templates.