Finding effective methods of reintegration and rehabilitation of former African child soldiers into post-war communities
Conflict remains a consistent point of discussion in African nations. In countries where civil war rages, children (as young as seven years of age) are detached from their families, and homes and dragged into militias. These children witness rape, execution, torture, and murder of their own family members. They become victims of sexual abuse, exploitation, and are removed from all basic necessities in childhood development. These include: education, shelter, food, and medical attention. In civil wars such as Sierra Leone's 1991-2002 civil war, and Central African Republic's civil war, children as young as 7 years of age were conscripted into armed militias. Since 1998 alone, 38 countries have had conflicts including child soldiers making it an issue that is relevant to this day. However, the main pressing issue is the the reintegration of these previous child soldiers into societies, and families. Due to their exposition to violence, they face long life scars. Many of them become desensitised to violence, and develop a "fear network", which is constructed of trauma-related memories. Even once free, many can no longer return to their families and communities because they become too isolated and rejected. Many have killed family members or neighbors, and some have babies from their time in the rebel group. Finally, most lack education during their time in the militias and no longer have methods to feed themselves. This is a complex issue with educational, psychological, and monetary facets that we hope will be addressed in the council this year.
Guiding Questions:
Where are child soldiers most prevalent within the African region?

what causes children to become child soldiers?

How are child soldiers treated and what are the results of social treatment on their psychological standing?

How can help be provided for these child soldiers in reintegrating back to their families and into society?

What are particular methods the UN affiliated in order to eliminate the use of child soldiers?

To what extent do the atrocities child soldiers see scar them?

How can the idea of education and other opportunities to learn be provided for child soldiers?

What do you think a society loses when children are used as soldiers?

What emotional hardships are related to being a child soldier?

When a government allows the use of child soldiers what is lost by the country, the society and individuals?

What actions are being taken to eliminate the use of child soldiers in combat?

How do two intergovernmental organizations (IGOs) work to combat child soldiers? How do major non-governmental (NGO) organizations' work to contribute to the global effort to combat child soldiers?

How have the child soldiers' rights been infringed?

Discuss issues that could happen when the child soldiers stop fighting.

What have the UN done in the past in aiding child soldiers?
Powered by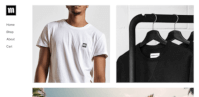 Create your own unique website with customizable templates.