Tala Semaan, President

This is my sixth Model United Nations experience. I've been both a delegate and Deputy President for former American School of Dubai conferences. I love both the collaborative and constructive aspects of MUN. I love debate and crafting resolutions. I'm looking forward to this year's conference!

Kaustubh Ray, Deputy President

I am delighted to be a part of the American School of Dubai's third annual MUN conference. The theme of this year's conference is "Innovation in a Rapidly Changing World " By having delegates debate, reflect, and leverage their ideas to generate solutions for numerous global issues and concerns, we remind them the importance of adapting to our changing world while maintaining peace globally. I've been involved in ASDMUN for the past three years as the delegate of Lebanon for GA in 2016, delegate of India for HRC in 2017 and the Deputy President for the GA this year. I look forward to meeting you all in March!

Naya Jabi, Chair

This is my fifth MUN conference and I'm very excited to be chairing the General Assembly. I have been a delegate for this specific forum three times already, and I can't wait to see everyone debate out selected topics for this year.
Powered by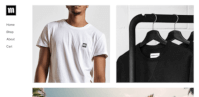 Create your own unique website with customizable templates.