Emily Rosindell, President

am delighted to be this year's President of Arab Council at ASDMUN 2018. I am passionate about MUN, international relations, and discussing a multitude of topics through debate. I am approaching my 10th year learning arabic as a third language,living overseas in the Middle East in the UAE and Egypt, and living in the midst of the political turmoil that was the Arab Spring. This has allowed me to grow a passion for politics in the Middle East and feel deeply connected to the Arab World. Through Arab Council this year, my hope is to inspire delegates to become passionate leaders ready to adapt and contribute to our rapidly changing world.




Kulsum Gulamhusein, Deputy President

I am honored to be serving as the Deputy President of the Arab Council at ASDMUN 2018. Debate, politics, and current affairs have long since been interests of mine and MUN is an activity that combines all three. The Arab Council is a committee that has enchanted me since my first conference and I am delighted to be returning to it for my sixth conference. I hope that all of you will be inspired in the same way that I was and choose to pursue and interest in Arab or even global affairs in the future. Welcome to the Arab Council and I look forward to meeting you all for a weekend of lively and fruitful debate.



Powered by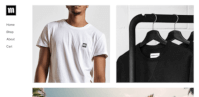 Create your own unique website with customizable templates.