Executive Team
---
Ruth Folmar, President

​I am delighted to be leading the Arab Council. I am truly passionate about the issues that we are debating; some of the most weighty problems in the modern world. The Middle East is a geopolitical hotspot, full of governmental tumult and social unrest, and the Arab Council presents us with the unique opportunity to debate and resolve some of the world's most pressing issues.


Alexandra Boufarah, Deputy President

MUN is a great opportunity to learn from other people as we watch some of the most pressing current events be debated. Not only are they debated, but solutions are proposed which I really enjoy participating in because then I am forced to defend my thinking in the face of criticism. While this may seem difficult, it is one of the most rewarding aspects of MUN because it can weaken or strengthen your beliefs and solidify your understanding. That being said, MUN is also a great social experience because students from all over the world have the unique opportunity to meet and join together to tackle global issues.

Joelle Sakkal, Chair

Model United Nations is not just an incredibly enriching activity, filled with learning new and important things, but an activity that provides a one-of-a-kind experience that will sincerely change your perspective on the rapidly changing world that we live in today.

​
Powered by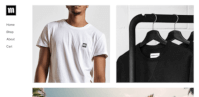 Create your own unique website with customizable templates.