Talal Widatalla, President

Hello, my name is Talal Widatalla, a senior at the American School of Dubai, and I am this year's president of the Environmental Commission. Over the years I have garnered massive interests in both United Nations and Environmental Issues. I have been an enthusiastic participant of ASD Model United Nations since its inception, and look forward to taking a leadership role this year and using my experience in Model United Nations to help guide delegates through the nuances and complexities of MUN.

Aditya Sethi, Deputy President

My name is Adi Sethi. I am a junior at the American School of Dubai and have been involved in MUN for about 3 years now, participating in a variety of conferences ranging from the UK to the UAE. I am very passionate about the environment and believe that it is pertinent to address today. I cannot wait to chair this conference and work with all of the delegates and my fellow chairs.
Powered by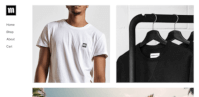 Create your own unique website with customizable templates.