Executive Team
---
Ryan Daher, President

I am extremely excited for the upcoming MUN conference. Having been a part of last year's ASDMUN and several other MUN conferences, I am ready to delve into debates, and discussions with the goal of constructing viable resolutions to important world issues.

Dania Abdulla,
​Deputy President

I am really excited to be a part of the leadership team for this year's ASDMUN! MUN has always been a rewarding experience for me as it's a gratifying feeling knowing that our generation has interest and concern for the world's current issues. I can't wait until the conference starts and for debate to commence!

​

Zain Asghar, Chair

My passion for MUN was ignited at the age of 9. Since then, I've been fortunate enough to participate 5 times in United Nations related conferences. My view on the world and our potential in creating solutions has been changed for the better via MUN in a myriad of ways. I'm excited to monitor and help participants engage in fruitful debate at this year's ASDMUN!
Powered by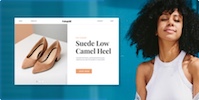 Create your own unique website with customizable templates.