Executive Team
---
Ryan Daher, President

I am truly excited for the upcoming MUN. Having been part of MUN conferences for several years, I have really enjoyed the development of solutions to some of the world's largest pressing issues. I can't wait to delve into debates, and discussions with the hope of constructing viable resolutions to important problems.

Iman Iqbal, Deputy President

I enjoy MUN because it allows me to broaden my horizons. In the past it has exposed me to a variety of different individuals, which has taught me to look at global issues through different perspectives.

Rayan Shaikli, Deputy President

I joined the ASDMUN team to help find solutions to current pressing issues . Also, I want to enjoy myself and get to know all the delegates!

Marian Abou Samra, Chair

I'm extremely excited to be part of the HRC leadership team, as I've been a part of the forum several times before, and I truly enjoyed the experience. I can't wait to lead all of you and I look forward to hear all your discussions and debates coming!
Powered by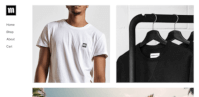 Create your own unique website with customizable templates.