Su Min (Sophie) Lee, President

Atinc Yilmaz, Deputy President

Suyash Nath, Chair

Hi, my Name is Suyash Nath. I am 18 years old and I am from India. This is my 8 year in ASD and my 5th MUN conference. This is my second conference in ECOSOC, I am really passionate about the Economic and Social Cousinl and I look forward to meeting all of you and having a great MUN weekend.
Powered by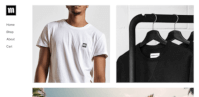 Create your own unique website with customizable templates.