Measures to stop the growth of terrorist networks in Africa, namely Boko Haram and Al Shabaab
The Security Council always addresses issues involving terrorist organizations with the utmost urgency and seriousness; however, both Boko Haram and Al Shabab have risen to the forefront of security threats in Africa as a whole. Established in 2002, Boko Haram has rapidly developed as a sophisticated terrorist network, threatening multiple nations including Nigeria, Niger, Cameroon, and Chad. Al Shabaab, mainly focusing its recruitment efforts in Somalia, has succeeded in inflicting terror both in Somalia and surrounding countries such as Kenya. In Nigeria, the kidnapping of more than 2,000 women was orchestrated by Boko Haram. This stands parallel to the raids and bombing conducted by Al Shabaab in Kenya. Both of these groups seem to meet any resistance with advanced and coordinated military strategies and weapons. The access that these groups have to such deadly weapons only stresses the importance and immediate attention that this issue must receive. By preying on civilians, these radical groups destabilize economies, social order, and governments. Combating these terrorist organizations has already drained host countries of valuable resources. Further involving member states in the fight against these groups would encourage unity and restore peace in the region as well as on a global scale.
​
Guiding Questions:
What nations should lead the charge in the battle against these groups?




What are the main strategies employed by these organizations to recruit members?




How do the ties that these groups have to other terrorist groups cause unrest outside of Africa?




What large scale actions have been coordinated by these groups?




What impacts have the political grasps of these groups had on the states which they inhabit?




What monetary, military, and political resources do these groups have access to?




Could strategies implemented to combat groups like the Islamic State outside of Africa be used to combat Boko Haram and Al Shabaab?




What political conditions in host countries are affecting the development of these groups, either positively or negatively?




What would be the consequences of these groups gaining enough power to gain control over a country?




Who are the key figures involved in the growth of these organisations?



Powered by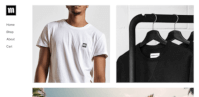 Create your own unique website with customizable templates.