The question of improving access to transport and basic necessities for refugees in refugee camps and conflict zones within the Middle East
People who leave their countries because of persecution, internal conflict, natural disaster, etc are defined as being refugees. Conflict has plagued the Middle East since 2011 when the internal conflict in Syria began. The Syrian conflict began in the city of Deraa, when 15 schoolchildren were arrested and tortured for writing anti-government graffiti on a wall. This act instigated an open fire on protesters, and divided the country- Bashar al Assad and the government against the rebels. Both sides are unable to beat the other, causing a stalemate. The ideological extremist group ISIS' involvement in Syria has also hindered the chances of peace. Syrian citizens have suffered as a result of this ongoing conflict, and are currently living in other middle eastern countries such Egypt, Iraq, Jordan, and Lebanon. About four million refugees are currently registered by the UNHRC. Refugee camps are comprised of thousands of refugees who lack access to basic necessities (water, food, clothes, a home). Inadequate support by the UN and donor countries is adding to the issue of lack of basic necessities, since organizations such as the UN World Food Program are unable to provide food for all refugees. Many Syrian refugees have died during the process of fleeing, due to insufficient transport being provided by other nations. An example of such is Elan Kurdi, a young boy found whose dead body was washed upon the shore of a Greek island named Kos. This child had died during his family's attempt to flee Syria by boat, in hopes of reaching Europe. Although tackling the issue of Syrian Refugees is pertinent, we welcome delegates to also debate the issue of Palestinian Refugees, if sufficient statistics and research is done beforehand. It is the hope of the General Assembly that all delegates prepare effectively for the debate on these current global issues.
​
Guiding Questions:
What does your country define as being a basic necessity? Should all countries come to consensus on what basic necessities consist of?




Which nations should be responsible for providing transportation and basic necessities?




In what form should the transport be provided?




Should economically stable countries provide aid for Middle Eastern countries, or should they not feel obligated to do so?




Should aid be in the form of United Nation organizations such as the WHO and UNICEF?




Should countries not associated with the Middle Eastern conflict still provide help?




What methods of aid are the most effective?




Who determines if the action taken is sufficient enough?




What is the maximum amount of refugees that can be transported out of conflict zones and who determines this?




Does providing transportation and aid ultimately help solve the conflict?




Does the safety of those transporting refugees out of conflict zones override the importance of providing transportation?



Powered by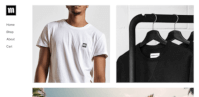 Create your own unique website with customizable templates.