​

Tackling the issue of the human rights violations that have resulted from the natural disasters that recently struck Nepal

In April of 2015, the Nepal was struck by a devastating earthquake that killed over 9,000 people, injuring thousands more. Following the disaster in Nepal, the protection of and respect for human rights have been severely weakened. Not only have citizens' rights to housing, shelter, and property been violated after the earthquake, but gang violence and child prostitution are on the rise, further infringing basic human rights. Violence has paralysed the earthquake-torn nation, especially as women and girls have been left homeless, putting them at the risk of rape and sexual assault. There is an urgent need for food, water, and shelter but there is also a need to provide life-saving reproductive services to the 1.5 million girls vulnerable to the violence that follows in the wake of most humanitarian crises. Temporary camps for the homeless can be potential danger zones, women can be coerced by those in charge to provide sex in exchange for food, and the lack of access to healthcare can put girls at the risk of unplanned pregnancy and HIV transmission. As such, authorities and the international community must put human rights at the core of the earthquake response. Thus, this year's Human Rights Council will tackle the issue of the human rights violations that have resulted from the disasters that struck Nepal by proposing and discussing various methods that can aid in eradicating this issue.
Guiding Questions:
How have women and girls in Nepal been affected by the earthquake that recently hit Nepal?




What basic rights do citizens of Nepal lack following the earthquake?




Why are people in Nepal being deprived of certain human rights? How has the earthquake weakened basic human rights?




What is the current state of healthcare in Nepal and how has this affected women in Nepal specifically?




What has the Nepali government implemented to restore citizens' basic human rights?




How is the international community tackling the human rights violations in Nepal?




Have natural disasters in other nations weakened citizens' basic human rights?




Have other nations implemented any successful programs that have combatted human rights violations? If so, can Nepal implement similar programs?




How has the political unrest following the earthquake increased violence in Nepal?




How has the deployment of the army further increased the violations to human rights?




Have there been any lasting effects of the Nepal Civil War that have further violated citizens' rights?




To what extent has the access to educational facilities been affected by the earthquake the struck Nepal?
Powered by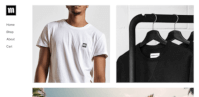 Create your own unique website with customizable templates.