A Letter From the Secretary-Generals
On behalf of the ASDMUN team, it is our pleasure to formally welcome you to the second annual ASDMUN conference
​hosted by the American School of Dubai. Last year's conference, ASDMUN 2016, saw great success, with delegates from various schools working collaboratively to overcome any differences they had in efforts to pass resolutions that would make the world a better place. Delegates across all forums, whether they were first-timers or MUN veterans, showed their desire to speak out on global crises and use diplomacy as a means of conflict resolution. It is our hope that ASDMUN 2017 will see delegates who possess the same enthusiasm, passion, and collaborative spirit make this year's conference an even greater success.
This year's conference will take place from March 1-4 2017 at the ASD campus in Al Barsha.
There will be six forums available for delegates to be a part of: the General Assembly (GA), Human Rights Commission (HRC), Environment Commission (EC), Economic and Social Council (ECOSOC), Security Council (SC), and Arab Council (AC). The conference will take part over three days of intense, but invaluable lobbying, debate, and conflict resolution.
The theme of ASDMUN 2017 is "Restoring Peace;" it is especially apt for our conference as it has been a goal of the United Nations since its conception, and it remains a goal of the organization as well as the international community as a whole. Restoring peace can mean striving for a world without warfare, preventing human rights violations, reducing economic instability within LEDCs, or fostering stronger relations and more cooperation between estranged nations. This theme encompasses a wide range of political, economic, social, and ethical issues that the delegates will have the opportunity to debate during the conference in their efforts to strive for a better world
--
one in which peace is restored.
We hope that ASDMUN 2017 will serve as a unique experience for delegates to experience for themselves the pressures, challenges, and ultimately the rewards that come from working within this remarkable international system that we call the United Nations. ASDMUN 2017 will truly act as an outlet for high school students to seek engagement as positive, active global citizens. While we hope that the delegates will be active participants in forums that stimulate debate and fervor, we also hope that once they leave our conference, they will have a new understanding of international relations and will apply what they have they learned about pragmatism and approaching challenging situations to their everyday lives. We are confident that the delegates will come prepared with knowledge and optimism, and will propose creative solutions as well as pass successful resolutions that address prominent international crises.
If you have any questions or queries, please do not hesitate to contact the ASDMUN Secretariat at
asdmun@asdubai.org
. We look forward to welcoming you to our campus and conference in the Spring!
Warm Regards,
​
Adithi Sanjay and Janine Nassar
Co-Secretary Generals
---
Powered by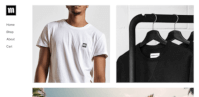 Create your own unique website with customizable templates.