Dear Delegates of the General Assembly,
It is a pleasure to welcome you to the second annual ASD Model United Nations General Assembly. Seeing as the General assembly is considerably the most unique and stimulating assembly, the matters discussed will be diverse. Topics range from economic and environmental affairs to humanitarian and political affairs. Serving as the largest forum, the General Assembly provides an experience for those wishing to refine their debate as well as those wishing to gain a sense of awareness on the rapidly changing world around them.
This year's theme of ASDMUN is "Restoring Peace" and never has a topic such as this been so relevant. The world around is crumbling as countries essentially seem to be setting themselves up for perpetual war. Around the world, waging wars are killing millions and are plaguing the countries around them. The topics of "
Combatting the radicalisation of youth engineered through the Internet," "Establishing peaceful measures to address the situation in Kashmir," and "Developing a legal and ethical framework for the regulation of modifications to the human genome" will all be discussed in this year's forum. This year's variety of such topics enables every delegate to have an equal role to play when debating, lobbying, or passing resolutions.
Restoring peace goes beyond ending wars. Restoring peace even goes beyond the people needing such peace. Restoring peace is a means of providing a sustainable way of life that not only enables the people of today in live in harmony, but a means of granting such harmony to the generations to come. Anticipating fruitful debate, productive lobbying, and passing resolutions, the General Assembly is looking forward to a memorable conference.
Sincerely,
The General Assembly Executive Team
Faizan Basharullah
​President

Tala Semaan
Deputy President

​Kaan Akkaya
Chair
​
Powered by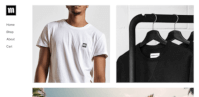 Create your own unique website with customizable templates.