Finding feasible fresh-water alternatives to desalination in the Middle East in order to restore peace to marine ecosystems
Due to changing weather patterns onset by the recent intensity of global warming, aquifers and other natural, fresh water sources have run dry. To maintain a reliable source of freshwater for their citizens, countries have turned to desalinating water. Currently, 150 countries across the globe rely on 14,500 desalination facilities for potable water, 70% of which are located in the Middle East. Due to the immense amount of fossil fuels needed to run desalinization plants, the piping necessary to extract sea water, and the waste brine
--
water containing double the concentration of salt found in ocean water
--
produced, desalination plants in the Middle East pose major threats to marine ecosystems in the Persian Gulf. Specifically, during the impingement process, essentially vacuum pumping, millions of plankton, eggs, larvae, and other microbial organisms that constitute the base layer of the marine food chain are killed along with adult fish, invertebrates, birds, and some marine mammals. Additionally, the brine that is dumped into the ocean results in a rise in ocean temperatures, causing coral bleaching and increases ocean pH in waters that naturally are very acidic with low turbidity. In order to preserve the marine ecosystems in the Middle East and restore harmony to those in danger of excitation, in this forum we will be identifying fresh-water alternatives to desalination in the Middle East.
​
Guiding Questions:
What current regulations are in place to monitor brine dumping?




What are alternative methods of freshwater retrieval accessible to countries in the Middle East?




How do desalination plants process salt water? What are the different types and the advantages and disadvantages of each?




What are the incentives for nations in the Middle East to desalinate water?




What actions has the UN taken to alleviate pressure on marine ecosystems from corporate activities?




What is the most environmentally damaging process that desalination plants engage in?




What measures have been taken already to mitigate the harms of salt water desalination?




What is the correlation between climate change and the location/timing of water supply?




What actions have already been taken by your country in alleviating the desalination of water?




How effective have UN actions been in alleviating the desalination of water?

​
Powered by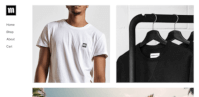 Create your own unique website with customizable templates.