Examining the extent of the obligation of Arab nations to accept and aid Syrian refugees.
Syria was plunged into civil war on the 15th of March, 2011. As time has passed, land has been destroyed, homes have been lost and death rates have grown exponentially. According to the United Nations High Commissioner for Refugees (UNHCR), over 9 million Syrian individuals have fled their homes, dispersing across the world. Many are even internally displaced due to the violence and political unrest in the region. Furthermore, there is a stark imbalance in Syrian refugee populations throughout the Arab World. Over three million refugees have fled to Turkey, Lebanon, Jordan and Iraq, but there are no refugees in other countries of the Middle East. Who is expected to help these refugees? Who is responsible for providing aid? Are all Arab countries obligated to accept these refugees, or are certain countries exempt from the responsibility?
Guiding Questions:
Do all Arab countries have an obligation to host refugees of the Syrian Civil War?

Do developed Arab countries have an higher obligation to host refugees of the Syrian Civil War?




How would the Syrian society be affected by decisions concerning this issue?

How would the acceptance of Syrian refugees affect the regional situation?

How can countries that border Syria (Turkey, Lebanon, Jordan, Iraq) stem the flow of refugees and handle current refugee populations?

Are the Gulf Arab countries responsible to help Syrian refugees? If so, in what ways are they responsible? Why haven't they contributed as much as other countries?




Are Arab countries responsible only for accepting refugees, or for putting measures to integrate them into the economy, social life, etc.?
Powered by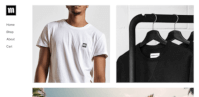 Create your own unique website with customizable templates.