Examining corporations' obligations to preserve human rights in regards to child labour



The International Labor Organization defines child labor as "work that deprives children of their childhood, their potential and their dignity, and that is harmful to physical and mental development
." Child labour violates articles 4, 23, 24, and 26 of the Universal Declaration of Human Rights, which revolve around banning slavery, favourable conditions of work, right to rest, as well as right to education. The ILO appointed a department to overlook the issue of child labour called the International Programme on the Elimination of Child Labour (IPEC), whose aim is to eliminate child labour through country-based programmes to promote policy reform, build awareness, and effectively implement ILO child labour conventions. Also, the ILO established conventions such as Convention 182 and 138 establishing minimum age limits for different types of work as well as outlining the worst forms of child labour. While families in LEDC's rely on their children to make income for the family as they don't make adequate income on their own, working conditions are too harsh on children. Forms of child labour include agricultural labour, mining, domestic work, and begging. Among many others, nations such as Pakistan, Bolivia, India, and Mexico currently have outstanding volumes of children participating in labour projects. There have been allegations of corporations, such as Nike, running child labour sweatshops in places such as Indonesia, Pakistan, and South Korea where children are payed $1.25 a day (9-13 hours) Many other companies also employ children to assist in production worldwide. With that being said, others argue that by enrolling children to work, and pushing away education, families are trapped in the poverty cycle are are unable to escape poverty in future generations. Certain leaders claim that through the promotion of education, children can benefit their families economically, and can ensure that their future generations lives a more comfortable and stable life. Children exposed to these harsh working conditions are left mentally unstable, therefore, it is imperative that the Human Rights Commission examines corporation's' obligations to preserve human rights in regards to child labour in order to produce a generation that can live peacefully with themselves and the rest of their communities.
​
Guiding Questions:
In which areas of the world is child labour the most prevalent? Why?




What can governments do to aid families that are lacking in income?




What measures can be taken to ensure the education of children in LEDC's




Should governments monitor corporations' production facilities in order to ensure that children aren't involved? How?




What penalties should be put in place for corporations caught hiring children to work in the "worst forms of child labour"?




What are the successes and failures of past ILO treaties pertaining to child labor?




What precautions should governments take in order to ensure that all labour is above the minimum required age?




What should the international response be to nations found disregarding the issue of child labour in their companies?




How will governments implement child labour laws effectively?




How can governments provide alternative means of labour to businesses that once relied on children for production?

​
Powered by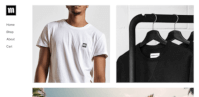 Create your own unique website with customizable templates.