Establishing peaceful measures to address the situation in Kashmir
The conflict in Kashmir is an ongoing territorial dispute between India and Pakistan that has continued for almost 70 years. The Muslim population of India demanded a separate state long before India gained independence from the British Empire in 1947. When the British Empire finally granted India its independence, it also granted the Muslim population a separate state comprising of the Northern and Northwestern regions of the Indian subcontinent, also known as Pakistan. Hundreds of princely states (which were not under British control) were now forced to choose between becoming constituents of either India or Pakistan. At the time, Jammu and Kashmir was a princely state inhabited primarily by Muslims but ruled by Maharaja Hari Singh, a Hindu. Seeking military aid after Pakistani tribes invaded the state, Maharaja agreed to sign the Instrument of Accession and effectively accede to the Indian Dominion. This resulted in the Indo-Pakistani War of 1947, where Indian forces captured most of Kashmir before a ceasefire agreement. Multiple wars and discussions have ensued over Kashmir territory since. It is important to note that both India and Pakistan have a claim to Kashmir; it is a conflict that is embroiled by matters of religion, history, and terrorism. The General Assembly will have to work intently to pass resolutions with the hope of reaching a feasible solution that satisfies all parties involved and permanently restores peace in the region.
​
Guiding Questions:
Which countries are both directly and indirectly involved in the conflict in Kashmir? What are their vested interests?




What historical, cultural, and religious sensitivities must be considered in addressing the conflict?




How have treaties such as the Chenab Formula (1960) and Simla Agreement (1972) affected the establishment of peace in Kashmir?




What is Pakistan's claim to control over Kashmir? What is India's?




What are the implications of Kashmir becoming an independent state?




What role does Kashmir's complex geographical situation play in the creation of conflict?




What sparked the 2016 Kashmir unrest?




How can socioeconomic rehabilitation efforts be implemented to ensure that citizens of Kashmir affected by the conflict are reintegrated into society?




What has the United Nations already done to alleviate the conflict in Kashmir? How have the efforts succeeded? How have they failed?




What role has terrorism played in exacerbating the conflict in Kashmir?
Powered by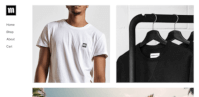 Create your own unique website with customizable templates.