International aid
is money, goods and services given by the government of one country or a multilateral institution to help another country. The main function of
international aid
is to alleviate poverty within
LEDCs(Less Economically Developed Countries)
, so that necessary needs are met by the people. However, under the consistent global need of such support,
international aids
are used largely for political corruptions and
"fake NGOs"
in developing nations that pretend to be
NGOs
and take away the aid.
Political corruption
is the manipulation of policies, institutions and rules of procedure in the allocation of resources and financing by political decision makers, who abuse their position to sustain their power, status and wealth. A
non-governmental organization (NGO)
is any non-profit, voluntary citizens' group which is organized on a local, national or international level. According to the United Nations, thirty percent of development aid in 2012 failed to reach "its final destination" owing to corruption, which definitely entails the presence of a critical complication in the administration of
international aid
. Corruption is a particularly serious issue in developing nations for a multitude of reasons:
Corruption disproportionately hurts the poor. Funds are diverted away from development of basic services, breeding inequality and underdevelopment.

Less-developed education systems means that citizens tend to be more ignorant of their rights.

There are inadequate controls on corruption or resources to establish independent institutions to fight against corruption.

The public sector is bureaucratic and inefficient, thus allowing illicit actions to go undetected.

Corruption is further exacerbated by the fact that political figures are unwilling to take a stand against corruption, for fear of jeopardizing their own careers or deviating from the status quo.





Important key terms related to this issue include
international aid
and
non-governmental organization (NGO)
.
International aid
is any form of needed assistance by one country, or multilateral institution, to another. Aid is most commonly provided as
official developmental assistance (ODA)
, which targets poverty reduction and the promotion of public welfare and economic development. The
World Food Programme
and the
United Nations
are examples of international organizations that provide significant amounts of aid to developing countries. In 2011, the total development aid from rich countries such as the United Kingdom and the United States stood around $150 billion. Task-oriented and driven by people with a common interest,
NGOs
perform a variety of service and humanitarian functions, bring citizen concerns to Governments, advocate and monitor policies and encourage political participation through provision of information. Some are organized around specific issues, such as human rights, environment or health. They provide analysis and expertise, serve as early warning mechanisms and help monitor and implement international agreements.
Some of the major parties involved in this issue include Venezuela, Brazil, Nigeria, Tanzania, and the United Nations.
The aid given to these countries are not reaching the civilians due to political power or the
fake NGOs
, and the United Nations is working to eradicate those corruptions. Power can also be abused in many other ways, such as
nepotism
(the practice among those with power or influence of favoring relatives or friends),
cronyism
(the appointment of friends and associates to positions of authority, without power regard to their qualifications), sexual exploitation and the diversion of aid resources to non-target groups, causing disastrous and long-term effects on the humanitarian mission. In 2012, the government of Indonesia came up with the focus of medium term (2012-2014) for eradication of corruption. It includes: Application of selection / placement / promotion system of public officials through integrity assessment (tax clearance, clearance for financial transactions, etc.) and integrity pact, execution of
e-government
, the application of zero tolerance for corruption related crime and more severe legal sanctions in all levels of government (executive), legislature, and the judiciary, etc. Many policies similar to these have been implemented in the past, but they are not working and more government officials are becoming corrupt.
In 2014, Transparency International ranked Venezuela as tied for the country with the eighth highest perception of corruption in the world and the worst in South America. Until 2013, Venezuela was ruled by Chavez who implemented dictatorship and took over the country. Corruption was common amongst the government officials, and the aids sent to Venezuela for the purpose of humanitarian assistance disappeared without reaching the handicapped. The donor nations of the world, the international aid agencies, and the opinion leaders, should have been decrying the lack of a free political order in Venezuela for all the years that Chavez and his cronies were ruining the country.
Brazil was once considered one of the world's four rising economies
(BRICs — Brazil, Russia, India, China)
, but allegations of corruption have derailed the Brazilian economy. Corruption scandals have continued to routinely upend Brazilian politics. In 1992, Fernando Collor de Mello—the first president to be elected following the restoration of democracy—was impeached over allegations that he and members of his inner circle had embezzled millions. In 2016 August, Rousseff, the country's first female president, became the latest Brazilian politician to see her career wrecked in part by revelations of graft. Although Rousseff is not accused of personally profiting from the corruption scheme, prosecutors say that illegal proceeds were used to finance her electoral victories in 2010 and 2014.
The education of some children in Nigeria has been hampered after a former governor
stole
some $250 million in public funds. The London court sentenced James Ibori, former governor of Nigeria's Delta state, to 13 years in prison for embezzling Nigerian public funds. The stolen money, according to Metropolitan Police Service's Proceeds of Corruption unit's estimates, amounted to $250 million. Ibori pleaded guilty to fraud and money laundering. For a poor country like Nigeria, that amount of money could have provided education for 400,000 children or hand pumps for 450,000 households, according to the
U.K. Department for International Development
. Corruption issues have often hampered development, with donors pulling out or suspending aid. Reports of corruption caused the
Global Fund to Fight AIDS, Tuberculosis and Malaria
to
cancel
its Round 11 funding last year as donors either suspended or delayed funding, threatening gains made against HIV and AIDS.

Funding for a project to build the capacity of civil society groups in Tanzania has been compromised after an audit revealed a
portion
of it has disappeared. The World Wide Fund for Nature was hard-pressed to answer amid allegations of misappropriations of funding for a program the aid group is implementing in Tanzania. An initial investigation by auditing firm Ernst & Young revealed that a portion of the 25 million Norwegian kroner ($4.4 million) provided by the donor for the project has disappeared.

Many
fake NGOs
are pretending to be organizations aiming for humanitarian assistance. Although the United Nations is working to eliminate these organizations, many of them are still taking away the donated money. In 2008,
NGO
in Sylhet named Islamic Development Foundation disappeared with about 50 Bangladeshi Taka collected from over 500 members. The fear is genuine to some extent in Pakistan as the government lacks a mechanism to monitor fund collection by private organisations. The names of some of the
NGOs
which have set up their camps in different cities have not been heard before. Some of them have been using the names of leaders of the ruling Pakistan People's' Party to avoid action and checking of their credentials by the administration and police.

The United Nations
understands the significance of this issue and is working towards the elimination of political corruption and fake
NGOs
that take away the
international aid
fundings. In 2012 speech, former UN secretary Ban Ki-moon stressed that it is "vital to fend off corruption in weak and fragile states, where rule of law and institutions remain vulnerable." Ban Ki-moon further emphasizes transparency: "Corruption hampers the ability of nations to prosper and to grow. Usually the people with the least power bear the greatest cost… Such corruption feeds criminality, it impairs economies, weakens democracy and fuels public distrust. This is a failure of accountability and transparency. We cannot let it persist." The United Nations Office on Drugs and Crime (UNODC) created the UN Convention Against Corruption in 2003. It is "a comprehensive set of standards, measures, and rules that all countries can apply in order to strengthen their legal and and regulatory regimes to fight corruption."
Guiding Questions
Are there any corrupted organizations in my country?
2- Do international aid support or worsen the economic situation?
3- How can the international aid supplies be distributed to the people transparently?
4- What is my country's role in terms of international aid provision? Who are my allies/enemies?
5- What kind of policies can be enforced to regulate the fake NGOs?
6- What are the limitations and the challenges of of the solutions my country can give?
7- Is my country sending out international aid to other countries?
8- Has my country received and provided aid?
9- Does this topic affect my country? If so, how?
10- What are the policies that have been implemented but have failed to work?
Powered by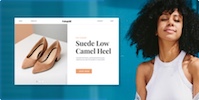 Create your own unique website with customizable templates.