Delegates of the Environmental Commission,
On behalf of the Environmental Commission executive team, we look forward to welcoming you to the second annual American School of Dubai Model United Nations Conference. We hope for a stimulating conference and fruitful debate in which we will tackle various issues identified by our forum.
The Environmental Commission is one of the six major organs that form the United Nations. We will not only be debating some of the world's most relevant environmental concerns, but we will also be finding direct and viable solutions to the problems they pose. In this forum, we will be discussing three major issues concerning our environment: (1) finding feasible fresh-water alternatives to desalination in the Middle East in order to restore peace to marine ecosystems, (2) strengthening efforts pertaining to the preservation of the Amazonian rainforest to protect indigenous wildlife, and (3) tackling the effects of ocean acidification as a result of increased levels of CO2 in the atmosphere. Our goal is that you all leave this conference with a sense of achievement as a result of creating thoughtful and innovative solutions to some of the most pressing environmental crises facing our world.
In preparation for ASDMUN, we urge all delegates to research the aforementioned topics thoroughly, and subsequently prepare formal and well thought out resolutions for all topics. As these topics are both complex and pressing in nature, it is important that everyone arrives well prepared in order to foster effective and purposeful debate. Additionally, we urge all delegates to come prepared with a position paper that aligns with their delegation. This will provide necessary context for debate. With your full involvement, we hope to formulate viable solutions to our issues in an effort to better our future.
We would like to wish all of you the best of luck in this year's conference as we are sure it will provide you with unforgettable experiences and lifelong, international friendships. We are greatly looking forward to meeting you all this March!
Regards,
Environmental Commission Executive Team
Christopher Gyra, President
Leen Rhazi, Deputy President
Powered by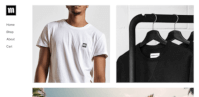 Create your own unique website with customizable templates.