Tackling the creation of economic incentives to preserve forests in poverty-stricken or third-world nations
Third world nations - defined as developing countries of Africa, Asia and Latin America with low economic development, high levels of poverty, low utilization of natural resources, and heavy dependence on developed nations - have been simultaneously struggling to eradicate poverty while holding the responsibility of conserving forests. These impoverished nations, such as but not limited to Bolivia, Guatemala, Nicaragua, Central African Republic and Democratic Republic of Congo, cover a huge portion of the world's forests. In an effort to finance debt repayments, these developing nations have supported destructive projects designed to exploit a myriad of resources. This forest destruction produces as much as 15 percent of the world's greenhouse gas emissions and has been a serious byproduct of developed countries gaining economic advantages from profit seeking activities that result in deforestation; e.g. logging, mineral extraction, clearing for subsistence and commercial agriculture, fuelwood.
1
A number of international organizations have responded to this issue and pooled their efforts in reducing emissions from forested lands and investing in low-carbon paths to sustainable development by offering economic incentives to developing nations. Notably, the United Nations Collaborative Programme on Reducing Emissions from Deforestation and Forest Degradation in Developing Countries (REDD+) implemented within the United Nations Framework Convention on Climate Change (UNFCCC) aims to "a. increase income of developing countries by improving the output of cultivated land, b. develop new "green industries," c. promote forest-based ecotourism, and d. stimulate production and demand for sustainably produced soft commodities."
2
Though REDD+ has been proving its global level of success, the activities are not formally acknowledged as practical methods to thwart rapid climate change by the existing international policy. Additionally, questions remain about whether the actions already taken are enough to preserve and restore forests in the third world. Considering the low quality of new plantations and restored forests, further efforts and additional incentives must be explored.
​
Guiding Questions:
Which member states are responsible for rendering economic incentives to impoverished third-world nations? How will these states be selected?




How can the economic value of ecosystem services be measured?




What are some ways to determine how much effort that take account of forest ecosystem services is in need?




How much UN intervention/international inaction is necessary to establish economic incentives?




What instruments are appropriate for maintaining or restoring the ecosystem services provided by forests? Be specific.
Powered by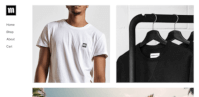 Create your own unique website with customizable templates.