Delegates of the Economic and Social Committee,


On behalf of the President and the Deputy President of the Economic and Social Committee, we would like to welcome you to the second annual ASDMUN conference. ECOSOC, one of the six main organs of the United Nations established by the UN Charter in 1946, is the principal body for coordination, policy review, policy dialogue and recommendations on economic, social and environmental issues. As the executive team of the ECOSOC committee, we hope that as delegates, you will take this opportunity to debate and lobby the various issues presented.


This year, the ASDMUN 2017 conference relates to the main idea of, "Restoring Peace," which also has a big part to do with the crucial topics being discussed within the forum. This year, The Economic and Social Committee will be debating the prevention of the Zika virus within South America, combating the growth of the Global Heroin Trade and its effects on the global economy, and micro-financing in Less Economically Developed Countries. Seeing that these topics are so diverse, we hope that all delegates will gain insight and knowledge on these complex problems. The executive team as well as the delegates from the American School of Dubai are incredibly excited to meet and interact with you, and it is our utmost belief that ASDMUN 2017 will be a very rewarding mexperience.
Regards,


The Economic and Social Committee Executive Team


Rayan Shaikli, President
​
Dania Abdul Rahman, Deputy President
Powered by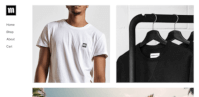 Create your own unique website with customizable templates.