Delegates of the Economic and Social Council,
It is an honour for me to welcome you to the 3rd annual ASD Model United Nations conference. Delegates of the Economic and Social Council will examine issues related to the economy as well as the society, by formulating economic and social policies that ensures the development of UN member states. All delegates must remind themselves that being At The Forefront of every issue proposed by the house is what would result in a complete and agreeable outcome on the issue.
Delegates of the Economic and Social Council will undergo debate in the economic and social sphere, from which they will construct policies offering solutions to arising issues. The delegates will also find new ways in implementing developmental goals related to major social problems as well as economic issues that hinder the world's development. The Council will ensure that economic and social policies previously set will undergo review by the Council to guarantee that they are being implemented and not avoided. We, as the Economic and Social Council, are set to act as the central mechanism responsible for any economic or social issues taking place in our current day for the greater good of this world.
Delegates of the Economic and Social Council must prepare effectively in order to be able to engage in the debate. The delegate must begin by making sure that he or she reviews the rules of procedures that apply to his or her forum. Furthermore, the delegate must conduct, thorough research, their nation's foreign policy towards others in the Council. Also, preforming extensive research on the topics proposed by the President by either conducting their own research on the topic with focus on the economic and social aspect or by referring to the research reports posted on the ASDMUN website in order to understand the topic. Finally, and most importantly, all delegates are encouraged to make sure that they prepare ideas or even clauses to share during the lobbying and merging process as it allows them to contribute a lot when it comes to forming resolutions.
As the President of the Economic and Social Council I would like to encourage all delegates to put all their efforts in engaging in the debate and proposing a diverse list of solutions. Most of all I hope that each and every delegate of the Economic and Social Council attends this conference holding a positive attitude to address issues "At the Forefront", which means that every delegate must show significant interaction throughout the debate.
I expect you all to contribute effectively in making the world a better place.
Sincerely,
Su Min (Sophie) Lee, ECOSOC President
Powered by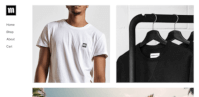 Create your own unique website with customizable templates.