The question of post-conflict disarmament in Egypt with regards to the Sinai insurgency

​
The roots of insurgency in the Sinai peninsula date back to Israel's occupation and withdrawal in 1982; the crisis has been escalating in Egypt since far before the country's 2011 revolution. That being said, the influence of extremist groups in the region has increased greatly, posing new dangers to the stability of the region. The jihadist group Sinai Province (SP) is the major threat in the region. Along with its predecessor
Ansar Beit al-Maqdis ("Supporters of Jerusalem")
and affiliated groups, SP carried out over 400 attacks between 2012 and 2015. Furthermore, in November 2014, the jihadist group Sinai Province (SP) pledged allegiance to the Islamic State, increasing its influence and potential danger exponentially. This July, in fact, the Islamic State launched a battery of attacks on the Northern Sinai province of Egypt, resulting in over 100 fatalities. Due to this escalation, combined with Egypt's already unstable political past (the rise of the Muslim Brotherhood, the ousting and prosecution of Mohammed Morsi, and the election of military general Abdel Fattah el-Sisi), it is imperative that the ongoing crisis in the Sinai peninsula is addressed by the General Assembly. Disarmament is the only viable solution to prevent the further escalation of conflict and ensure the stability of the region in the future. We hope that resolutions passed in the General Assembly will establish concrete measures to achieve complete disarmament and elimination of the threats posed by Sinai Province and its associates in the region.
Guiding Questions:
What is the Egyptian government's response to the Sinai insurgency?
Is the Egyptian government's method of addressing the Sinai insurgency effective?
Does the Egyptian government need more support from UN Peacekeepers in order to strengthen security?
What groups need to be present at diplomatic negotiations to resolve the insurgency? (militant groups, government representatives, mediators, etc.)
Is the current involvement of the United Nations enough, or do other member nations need to be more involved?
Is there any past precedent of similar issues regarding disarmament during internal conflict that have been successfully resolved?
What incentives could be established to encourage disarmament of the involved militant groups?
How can accountability be established in the wake of attacks by militants? (i.e. how can a certain group be held responsible for militant attacks?)
Where do the militants from Sinai Province and associated groups source their weapons from?
How could the sourcing of weapons be prevented by the Egyptian government and the international community as a whole?
How can other member nations help to strengthen the enforcement of Egypt's national security policies?
Powered by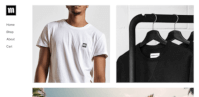 Create your own unique website with customizable templates.