Dear Honored Delegates,

My name is Elizabeth Hickey and it is my privilege to invite you to the 3rd annual American School of Dubai Model United Nations Conference. Our conference will be held on
Wednesday, February 28th through Saturday March 3th, 2018
. Providing the best delegate experience has always been our goal, and with committees simulating bodies from around the world, we hope we can offer something that appeals to any MUN participant! We are excited about this year's theme "Innovation in a Rapidly Changing World." Innovation isn't just new technology. We hope delegates will think outside the innovation and examine what "Innovation in a Rapidly Changing World" can mean to the environment, communities, relationships, market needs, etc.
ASDMUN hopes
to continue to engage delegates who wish to think on their feet. Within the General Assembly, students will be establishing peaceful measures to address the South China Sea territorial dispute. The Security Council will be addressing the question of cyber warfare between state and non-state actors. Human Rights Commission will try to develop a detailed framework for the regulation of genetic manipulation within the human genome. Arab Council will address the question of increasing women's representation in the Middle East, particularly in politics. Economic and Social Council will be working to eradicate political and NGO corruptions when international aid is given. Environmental Commission will be addressing the mitigating detrimental effects of factory farming on climate change.
Part of the excitement of being at ASDMUN is the opportunity to participate in an MUN in a Middle Eastern country, which may be a unique experience for some of you. As you are surely aware, this region has some sensitive rules in order maintain cultural respect. Below is a legal guide of do's and don'ts in the UAE:
- Do not write/debate anything that threatens the UAE's public morals, the principles of Islam or the state.
- Do not post any pictures that contain irreverence to Islam or other religions. Any writing/debates must show respect to the UAE's leaders, its government and its institutions.
- Do not post anything that belittles or criticises the UAE's cultural and social customs. No writing/debates containing direct, specific threats of violence against mothers can be published.
- No hate speech – including content containing graphic or gratuitous violence. Always check the source of material you are posting – especially material that you do not own or is subject to someone else's rights.
- Do not write/debate about people's private information without getting their consent first.
ASDMUN is more than an event; it is a one of a kind experience providing both our current students and you the opportunity to meet new people, expand the breadth and depth of your knowledge and understanding of the world, and of course, have a great time! Every one of our current ASD students has been a participant of international MUNs. It is this type of dedication and enthusiasm that are the core of Model UN. Our anticipation and excitement for this year's event can only be exceeded by yours. We are confident that ASDMUN III will be outstanding, and we look forward to sharing the experience with you at our 3rd American School of Dubai Model United Nations Conference! I look forward to greeting you personally.
Sincerely,
Elizabeth Hickey
Powered by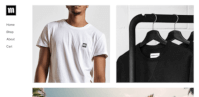 Create your own unique website with customizable templates.