Flight of Human Capital
(
Brain Drain
) is the
immigration
of intellectual or highly trained people from a particular country to a better, wealthier country. Countries spend money on public education only to have their citizens leave to other countries, leaving the original country without the ability to make use of those trained and educated citizens. Individuals can leave their country of birth for universities, better paying jobs or safer working environments. However,
emigration
back to the original country can help in democratization and quality of political institutions.
In poorer countries, highly educated people found it very difficult to escalate their social status; the obstacles are many and the political issues are irritating. According to studies, the alarming exodus started in the fifties and in the seventies the '
brain drain
' appeared to be complete. Hundred of talents emigrated to the U.S.A. and Europe which assured them of great opportunities for getting to the top, of secure and comfortable living, of satisfaction and of glory in their respective fields. If the emigrants could have all those assurances they would not think of fleeing their country.
Many poor countries are suffering from the
Flight of Human Capital
since political and economic issues persuade people to leave their homes for better lives and better paychecks abroad. Examples include India, China and Brazil.
India is well known for its issue with
Brain Drain
(
Flight of Human Capital
is referred to as
Brain Drain
)
. Migration of Indian scientists and engineers to the US has increased by 85% in 10 years.
Among the Asian countries, India continued its trend of being the top country of birth for immigrant scientists and engineers, with 9,50,000 out of Asia's total 2.96 million. India's 2013 figure represented an 85% increase from 2003. Many Indians leave their country to seek out universities or jobs with better salaries in Western countries like the U.S.
China tops the world in terms of
brain drain
, particularly in the fields of science and engineering, where an estimated 87 percent of talented individuals choose to stay overseas. China is still severely lacking in terms of the size and quality of its local talent pool, especially when compared to the country's current economic and social needs, as well as the talent pools of other countries. Some key issues listed were a lack of innovators and entrepreneurs and difficulties in nurturing talented individuals within China due a lack of investment in talent development and other existing obstacles.

In Brazil, the
brain drain
is a huge issue, despite the booming economy and political stability. The President Lula even wrote a letter to Brazilians abroad, detailing the successes of his administration and urging them to come home, given the quantity of jobs and higher living standards. Part of the Brazilian government's goal to stop
brain drain
is to make sure that students who go abroad to study come back and apply their skills in Brazil, rather than starting careers in other countries. Brazilians would benefit from a better educational system to keep Brazilians studying and working in Brazil, rather than moving abroad.

Countries have long attempted to fight the
Flight of Human Capital
. For people to stay in these countries, there needs to be political stability, better social welfare, a modern education system and better opportunity for higher qualifications. Many governments today offer programs with powerful incentives to encourage the return of scientists, engineers and other educated elite. As a result of economic and political conjunctures in the world, such as the financial crisis in the West compared with the positive growth in the East, skilled researchers increasingly return to their home countries.An example of a country with 'reverse
brain drain
' is Turkey. Data reveals that from 2007 to 2013, 209 researchers returned to Turkey while 1,790 scholars came for research. The Scientific and Technological Research Council of Turkey (TUBITAK) is an institution that funds research and development conducted in the country, as well as the main engine for attracting skilled Turkish academics abroad back to Turkey. Countries can use institutions and incentives like this to appeal to their citizens abroad and make them return home.
Terms:
Flight of Human Capital/Brain Drain: Emigration of trained individuals moving to other countries for better quality of life
Human Capital:
The skills, knowledge, and experience possessed by an individual or population, viewed in terms of their value or cost to an organization or country.
Immigration: The action of coming to live permanently in a foreign country.
Emigration: The act of leaving one's own country to settle permanently in another; moving abroad.
Guiding Questions
Powered by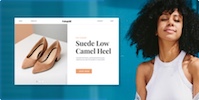 Create your own unique website with customizable templates.