Developing measures to combat the growth of Global Heroin Trade and its effects on the global economy
Heroin is a very common choice of drug in the world today. Heroin originated in the late 1960's as an opium derivative. As with many opium derivatives side effects include severe physical and mental dependency that develop when Heroin is abused. Heroin although a very detrimental drug has opened up a large drug trade market which very illegal globally. At current levels, world heroin consumption is roughly 340 tons per year. Opium is also primarily carried out in South-West Asia and, to a lesser extent, in South-East Asia and Latin America. Opium from Myanmar and the Lao People's Democratic Republic yields some 50 tons, while the rest, some 380 tons of heroin and morphine, is produced exclusively from Afghan opium. The Balkan and northern routes are the main heroin trafficking corridors linking Afghanistan to the huge markets of the Russian Federation and Western Europe. The Balkan route traverses the Islamic Republic of Iran (often via Pakistan), Turkey, Greece and Bulgaria across South-East Europe to the Western European market, with an annual market value of some $20 billion. The northern route runs mainly through Tajikistan and Kyrgyzstan (or Uzbekistan or Turkmenistan) to Kazakhstan and the Russian Federation. The size of that market is estimated to total $13 billion per year. Global opium production in 2015 fell by 38 percent from the previous year to some 4,770 tons, i.e., to the levels of the late 1990s. The decrease was primarily a consequence of a decline in opium production in Afghanistan (a decrease of 48 percent from the previous year), mainly as a result of poor yields in the country's southern provinces. However, at 183,000 hectares, Afghanistan still accounted for almost two-thirds of the global area under illicit opium poppy cultivation. In order to maintain the decline in the global heroin drug trade, it is crucial that the Economic and Social Council further resources must be deployed and solutions discussed.
​
Guiding Questions:
In what regions or countries is the Global Heroin Trade most prevalent?




In what state are the economies in the affected regions?




Is there a correlation between the prevalence of the global heroin trade and developing economies?




What measures have already been put in place in order to prevent the growth of the Global Heroin Trade?




For what reasons have they been successful or unsuccessful?




What are the most common methods of drug trafficking?




What role do the governments play in the prevention of drug trafficking?




Where is the supply of opium the largest?




How can the economic value of the prevention of drug trafficking be measured?




What correlation is there between an increase in the Global Heroin Trade and economic stability of a country?
Powered by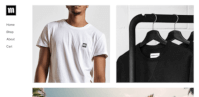 Create your own unique website with customizable templates.