Europe consists of multiple well developed countries with established educational systems, judicial systems, and governments. However, over the past decade, the debate surrounding religious freedom has consumed the conversation surrounding topics such as
freedom of expression
and
immigration
. By definition, religious freedom is the right to hold beliefs in and express one's religion without discrimination or interference from the government. Our debate topic in the Human Rights Council aims to develop and implement an established framework for the right to practice religious freedom in
Western European
nations.

Over the past decade, the issue of religious intolerance has arisen as a result of multiple regulations that inhibit
religious freedom
in Western European nations. For example, France and Belgium have students and government workers from wearing "conspicuous religious symbols" and have also banned individuals from wearing full face veils due to the threats of terrorism. Moreover, in Germany and in Sweden, governments are prohibiting families from homeschooling their children for religious reasons. These restrictions are only two out of many and violate an individual's right to practice religious liberty, and these occurrences do not cease to occur despite the creation of multiple declarations and documents. The most recognized documents in support of religious freedom include the
Universal Declaration of Human Rights
(Articles 2, 16, 18, 26 ), Declaration on the
Elimination of All forms of Intolerance and of Discrimination Based on Religion or Belief
(Article 6), and the Charter of Fundamental Rights of the European Union (Articles 10 14, 21, 22).

One of the driving reasons behind these restrictions is the increasing religious diversity of many European countries. As predicted by the Pew Research Center, in the next five decades, the number of Muslims, Hindus, and Buddhists will increase significantly while the Christian population will decrease by 17 percent. These separate groups have allowed for an ingroup bias where immigrants often face discrimination due to their religious values and beliefs. As a result, governmental organizations feel the need to enact regulations that violate the rights to religious freedom in the name of national security.
Past Solutions
:
Freedom of religion was first recognized in 1948 with the Universal Declaration of Human Rights. The Declaration, specifically Article 18, states that "everyone has the right to freedom of thought, conscience and religion." Then in 1981, the General Assembly created the "Declaration on the Elimination of All forms of Intolerance and Discrimination Based on Religion or Belief." And in 2007 the Human Rights Council adopted the same resolution. More recently, in 2012, the General Assembly implemented the resolution on "Combating intolerance, negative stereotyping, stigmatization, discrimination, incitement to violence and violence against persons, based on religion or belief" (67/178) and "Freedom of religion or belief." (67/179).
Within this issue, there are multiple
non-governmental organizations
that have taken steps preserve one's right to religious freedom. One of these organizations is Freedom House which is "an independent watchdog organization dedicated to the expansion of freedom around the world." This organization reports on the violations of basic human rights around the world. Furthermore, the International Religious Liberty Association is the " "oldest association dedicated to freedom of conscience for all people" that advocates for the freedom of religion among governments and at the United Nations."
​
Guiding Questions:
1. What religions/beliefs are prevalent in your represented country? And, how do these ethnic/religious groups interact with each other?
2. Is your country secular or is religion heavily involved in the government or leading entity?
3. Through what lenses can this crisis be examined? Are there economic, political, or ethnic reasons for this crisis?
4. How has your country attempted to solve problems regarding the infrigmenent of freedom of religion? Have they taken any action?
5. Is there any tension or fighting because of differences in religion or belief?
6. How has the United Nations reacted to this information around the world, and what has been done so far to help?
7. How do schools in your country teach religion and belief?
8. Does your government believe that schools are a good place to teach the freedom of religion or belief?
9. Are there any official statements from governments in recent years on the practice of religious freedom within your country? Are there any points from those documents that you could apply to your own solution?
10. How does your country suggest moving forward with the rights to practice religious freedom?
Powered by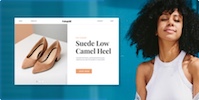 Create your own unique website with customizable templates.