Developing a legal and ethical framework for the regulation of modifications to the human genome
Every living organism has DNA, where genetic information is stored in the form of nucleotides. The famous double helix depiction of the DNA came in the 1950s, discovered by a female chemist names Rosalind Franklin. Ever since then, scientists began experimenting with the idea that changes to instructions could change the physical appearances or internal structures of an organism. In early 1960s, experiments with radiation were conducted on plants in hopes of acquiring a random assortment that would give them a useful fruit. Sometimes, these experiments were successful. There have been two main ways of changing and understanding changes in regards to the human genome: the RNAi-based screening technologies and the newly discovered CRSIPR-Cas9 technology. Until recently, costs were unimaginably high to even observe and edit DNA; availability of certain technologies was limited and state interest was low. But with the invention of the CRISPR-Cas9 method, costs have reduced tremendously, technology to conduct such experiments has proliferated exponentially, and scientific inquiry towards creating 'the perfect baby' has increased. In a 2015 experiment on mice with HIV, CRISPR was able to remove 52% of all infected cells. Last month, Chinese scientists began investigating the potential of CRISPR by cutting faulty DNA out of lung cancer patients; they achieved very promising results. There are ethical, political, and social implications to these modifications
--
is this just another step in the every changing journey of human evolution, or is this sidetracking us from our goal to be an interplanetary system? Often gene editing goes wrong, and sometimes mutations occur randomly. Before gene editing becomes as easy as taking a vaccination, the 'editing software' must be tested to be more precise and accurate. Thus, the GA must strive to establish a global framework that permits certain studies and allows for a safe and secure way to move towards genetic modifications on humans.
​
Guiding Questions:
In which countries has the research into gene modifications and its ethical implications been most prominent?




Will it ever be possible to create and continue studies in a field of science, with every nation's approval?




Is it worth risking the lives of thousands of human patients, in hopes to find a magic cure that could save millions?




Could the freedom of human engineering be misused by some nations?




Would it be possible to create a global framework that scientists all over the world would follow?




Once gene modification becomes mainstream, will there be any other options available and is breeding just a safer alternative to bioengineering?




How can the risk to embryos and human lives be reduced?




Does engineering humans mean that ordinary humans will be left worthless and forgotten?




Would engineering humans remove discriminations between race or would it create a breed of superhuman, that live by their own rules?




Should there be a single, UN-mandated body, in charge of the entire human engineering project?



Powered by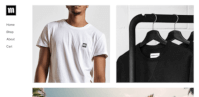 Create your own unique website with customizable templates.