Dress Code

​All Delegates:

Business Attire
Knees and Shoulders should be covered
​
Male Delegates:
Suit and tie at all times
Delegates will not be allowed to address committees if they are not wearing suit jackets
​
Female Delegates:
No high heels (kitten heels are okay)
No leggings as pants
No tank tops/camisoles are to be worn without a cardigan or jacket over them
​

What to bring and what not to bring
What to bring:
Computer and Cell Phone (only for the first day of conference/lobbying)
Water Bottle
Research / position paper / resolutions
​

What not to bring:
Computers on formal debate days
​

Attending ASDMUN is an honour and a privilege.
Delegates are representing themselves, their families, their schools, and their countries at all times, therefore, student behaviour and expectations are held to the highest standards.
The following expectations are to ensure that the conference is conducted with maximum safety for all participants:
1. Students are expected to attend all meetings as scheduled by the ASDMUN leaders.
2. All laws of the host and home country are to be observed. (See the director's note on the leadership page for further clarification)
3. ASD faculty chaperones are the authority whilst on campus. Expectations set forth by the school and enforced by the chaperones must be followed.
4. Students must inform the faculty chaperone of their whereabouts at all times.
5. Students are expected to conduct themselves at all times in a manner that reflects positively on themselves, their family, and the ASD community.
6. ASDMUN dress must meet the conference dress code.
7. Use and/or possession of alcohol, tobacco, or unauthorised drugs while participating in the conference is grounds for immediate dismissal from the conference.
​8. Behaviour not in compliance with the ASD Student Code of Conduct or any behaviour not in the best interest of the school may constitute ground for dismissal from the conference. Should a student be dismissed during the conference, parents are expected to collect the student(s). All costs associated with the collection of the students are the responsibility of the parent(s).
9. Students are responsible for all personal belongings. ASDMUN leaders reserve the right to prohibit certain items during the conference (i.e. electronics).
Powered by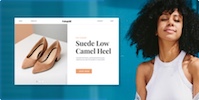 Create your own unique website with customizable templates.