Creating a unified response, in accordance with the Responsibility to Protect, to the persecution and killing of suspected drug traffickers in Southeast Asia
With the recent rise of political figure Rodrigo Duterte, President of the Philippines, the international community has seen an astronomical increase with killings of civilians in Southeast Asia. Drug related killings have been occurring for decades in this region, but recently such executions are becoming an increasingly large issue. Last year, over 2,500 Southeast Asians were killed due to supposed allegations with drug trafficking and use. After worldwide persecution of Duterte and his methods, the president spoke on the topic to the EU and UN. Duterte stated that human rights weren't his concern, instead suggesting that his actions were noble due to the seriousness of drug trafficking and use in the region. The cause for his actions is highlighted through the 100% increase of drug addicted individuals within the region. In reaction to such increases many countries in Southeast Asia have implemented stricter restrictions and punishment with regards to drug use and trafficking. One example of such punishments can be seen through Indonesia with the 14 killed due to the trafficking
of drugs in July of 2016. Although such actions are prominently occurring in Southeast Asia, the international community have criticized and expressed concern over Duterte's methods and his violation of human rights. Furthermore, many have also called his actions a violation of the Responsibility to Protect, a commitment which all members of the international community endorsed to prevent genocide, ethnic cleansing, and crimes against humanity. Thus, the Human Rights Commission will address this issue with regards to the R2P(Responsibility to Protect) by proposing and and discussing various methods to tackle the issue and restore peace in the region.
​
Guiding Questions:
Do Duterte's methods comply with the United Nations standards of Human Rights?




What is the Responsibility to Protect's relevance with regards to this case?




To what extent does this situation violate the Responsibility to Protect?




Does a country have the right to inflict harm on its citizens?




Are there alternate methods of addressing drug trafficking? If so, to what extent have they been successful?




How large of a problem is drug trafficking globally, and more specifically within Southeast Asia?




Why is drug trafficking so prevalent in the Philippines?




To what extent does the UN have the jurisdiction to intervene with such incidents?




What actions are being taken in Southeast Asia to eliminate drug use and trafficking?




What past initiatives have been done by the UN to help eradicate drug use in various regions?
Powered by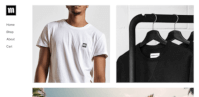 Create your own unique website with customizable templates.