Creating a framework for the protection of international whistleblowers
Since the early 1500s, whistleblowers have played an immense role in exposing government flaws and illegal actions by providing insider and confidential information to the public in regards to a government's illegal actions. Governments have launched a "war on whistleblowers" and attempt to catch and prosecute with the justification that they have leaked confidential information. In contrast, the general population argues that the information leaked shows citizens that their government has hidden information from their citizens, infringed on the rights of the population, and/or participated in illegal military or surveillance acts. Oftentimes, whistleblowers seek refuge from government persecution by either fleeing their home country and achieving asylum in a foreign nation, or are forcefully trapped in a foreign nation's embassy in the home country. According to the Secretary-General's Bulletin on protection against retaliation (ST/SGB/2005/21) the Ethics Office protects staff from being punished for reporting misconduct or for cooperating with an official audit or investigation. This protection is commonly associated as "whistleblower protection." Due to this, it is essential for the UN to come up with a proper and stable framework which can protect whistleblowers from their government's persecution without retaliation towards the protecting country. When whistleblowers are persecuted by their governments, it creates tension within the country's borders and outside nations. As the country's citizens learn of the unethical or illegal acts a government might have committed they may become agitated at the whistleblower's persecution, while tension may arise from other nations' knowledge of these acts from the government. Thus, the HRC is addressing this issue to ensure that the "messenger is not shot" and is restored.
​
Guiding Questions:
Which countries have been the most negatively affected by whistleblowers?




Does your country want a legal framework to protect whistleblowers?




To what extent should governments be allowed to keep information classified and hide it from the press and their citizens?




In what ways should a whistleblower's confidentiality be protected to ensure their safety?




How is it decided if a whistleblower's actions are heroic or traitorous?




How have certain governments' actions against whistleblowers violated human rights and ethics?




What should be the international response to a country that grants asylum or protects a whistleblower from their home nation?




If a country is exposed for conducting illegal or unethical actions, how should the international community act?




In what ways could whistleblowers that release confidential information be tried for their illegal actions?




How could whistleblowers come to an agreement with their government to return to their country freely?
Powered by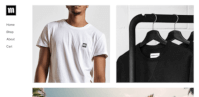 Create your own unique website with customizable templates.