Addressing the potential for war between the Islamic State (ISIS, ISIL) and global parties.
The Security Council has primary responsibility for the maintenance of international peace and security, meaning that the issue of the Islamic State (ISIL) is very relevant to its mission. ISIL is a jihadist militant group and self-declared Islamic caliphate that claims to have political, social, and economic jurisdiction over the 1.57 billion Muslims worldwide. The group has about 40,000 fighters and covers an area approximately the size of Great Britain, meaning that its influence is far-reaching. ISIL has committed severe violations of human rights in the past few years and serves as undeniable proof of the dangers of growth of religious extremism. Amnesty International holds the group responsible for ethnic cleansing on a "historic scale" and the vast majority of the international community has designated ISIL a terrorist organisation. Consequently, ISIL poses major security threats to member nations of the United Nations. The United States, Canada, France, and the United Kingdom have spearheaded the fight against ISIL, but the resources allocated to managing this terrorist organisation have been insufficient. This year at ASDMUN, the Security Council will be addressing the potential for war between the Islamic State and global parties.
Guiding Questions:
How has ISIS impacted the people in the region of the Levant?




What economic factors led to the rise of ISIS?




What social factors led to the rise of ISIS?




What political factors led to the rise of ISIS?




Describe how ISIS was able to undermine security in Iraq.




What are the Islamic State's aspirations?




Are the Islamic State's expansionist designs limited to the Middle East, or does it see itself as avant garde, spearheading an operation whose objective is global?




Why has ISIS proved to be so successful in their mission?




How can the UN contribute towards the Western-led coalition against ISIS without providing direct funding or weaponry?




How does a country's strong international influence in Syria affect the fight against ISIS?




How has the situation with the Islamic State affected international relations?
Powered by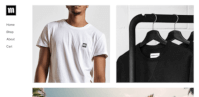 Create your own unique website with customizable templates.