Combatting the radicalisation of youth engineered through the Internet
The vastness and anonymity of the Internet is a playground for extremist groups. Despite the creation of radical websites dating back to the early 1990, Jihad promoting websites and internet influence has been increased significantly since September 11, 2001 (9/11 attack on the Twin Towers in New York City). A study held from 2002 to 2007 showed the increase of of Al-Qaida media by over 1,500%. Today, there is an estimated number of 5,000 active websites currently. Terrorist websites act as training grounds by teaching users to create bombs, flee into Iraq and operate military grade weaponry. Radicalists spread propaganda videos and pictures through online platforms in order to gain funding and global support. For instance, the extremist group, Hezbollah, developed a video game, "Special Force", the 2003 program, encouraged users to assassinate Ariel Sharon, the former Israeli Prime Minister. Roughly 99% of all radicalist content promoted online is text and videos. The propaganda used to promote by these radical organizations usually revolve around war zones such as Iraq, Somalia and Afghanistan. Due to the urgency of such an issue, the UN Counter-Terrorism Implementation Task Force (CTITF) implemented the UN Global Counter-Terrorism Strategy. This strategy emphasizes the need of countering the spread of this radicalisation by using the internet at an advantage. Putting an end to the radicalisation of youth through the Internet would ensure peace restoration both physically and virtually.

​
​
​
Guiding Questions:
How can organizations such as the International Telecommunication Union be called upon to aid this process?

To what degree should the UN be held responsible for combatting this issue?

What are the implications of surveilling extremists online?

How can radicalists be filtered online without breaking Article 12 of "The Universal Declaration of Human Rights?"

What forms of medium can be used to to combat this issue?

What would radicalisation be determined as?

How could methods to fight this issue differ from country?

What frameworks can be developed to ensure basic enforcements of tackling this issue?

How would tackling this issue appeal to all nations?

What does the structure of jihadist media tell us about the relationship between radicalism and the movements that they affiliate themselves with?
Powered by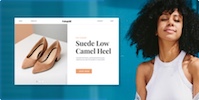 Create your own unique website with customizable templates.