Establishing a plan of action to combat the growth of the Islamic State in the Middle East.
The Islamic State of Iraq and the Levant (ISIL) is a fundamentalist organization that is primarily composed of Sunni Muslims from Iraq and Syria. Much of the Middle East is increasingly subject to acts of violence and religious repression under the iron hold of the Islamic State. To date, over 170,000 people have been killed by ISIS. Thousands of Iraqis have been forced to flee their homes, punished because they are Christian or Shiite. The Islamic State has conquered the city of Mosul crippled the power of the Iraqi government, greatly destroying the infrastructure in Iraq. In view of this growing destruction, and with the negative implications of the growth of ISIS clear, it is imperative that delegates of the Arab Council establish a plan of action to address the issue. To put this into perspective, ISIS not only poses domestic threats to the stability of Iraq and Syria, but also international threats if their fundamental ideologies continue to spread. Furthermore, they threaten basic human rights by all their violent acts.
Guiding Questions:
What issues are at the root of radical beliefs? In other words, how can ISIS growth be combatted through tackling the issue at the root?

What are the ideal breeding grounds for ISIS and how can these "breeding grounds" be made less ideal for ISIS?

Who are the key players in the Middle East that have the power to help combat the growth of ISIS?


Which countries are most affected by ISIS and what is it about these nations that ISIS has taken advantage of?

How can the ideologies of ISIS impact the countries they possess power in?


What are the characteristics of a sustainable plan of action?

How can the political infrastructure of Middle Eastern countries be improved so that they are less susceptible to ISIS?

How can Middle Eastern countries better control major oil reserves?

How does poverty lead to the rise of ISIS?

​

How can poverty be addressed?
Powered by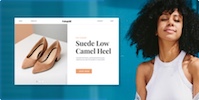 Create your own unique website with customizable templates.