The Caribbean region has a long a history of natural disasters associated with such hazards as hurricanes, floods, earthquakes, volcanic eruptions, landslides and droughts. The impact on populations has consistently been worsening due to the natural disasters, often resulting in the minimal economic and social development. 77% of disasters have been associated with natural hazards (Hazards are defined as threats to life, well being, material goods and environment from the extremes of natural processes) of which 75% have been caused by windstorms or floods. The Caribbean region experiences three of the worst kinds of natural hazards; hurricanes, volcanic eruptions and earthquakes. Loss of life resulting from the impacts of hazards runs into the thousands whilst property losses and other damages has reached billions of dollars at present day values. Almost every major city in the region has been devastated in the last 300 years by a natural disaster.
Some of the key terms related to this issue include hazards, economic stability, and foreign aid. Natural hazards are naturally occurring physical phenomena caused either by rapid or slow onset events which can be geophysical (earthquakes, landslides, tsunamis and volcanic activity), hydrological (avalanches and floods), climatological (extreme temperatures, drought and wildfires), meteorological (cyclones and storms/wave surges) or biological (disease epidemics and insect/animal plagues). Economic stability is a term used to describe the financial system of a nation that displays only minor fluctuations in output growth and exhibits a consistently low inflation rate. Economic stability is usually seen as a desirable state for a developed country that is often encouraged by the policies and actions of its central bank. Foreign aid, the international transfer of capital, goods, or services from a country or international organization for the benefit of the recipient country or its population. Aid can be economic, military, or emergency humanitarian support (Which is what we are focusing on in the ECOSOC and this topic).
The countries in the
Caribbean Islands (
A group of Islands in the caribbean sea The region is southeast of the Gulf of Mexico and the North American mainland, east of Central America, and north of South America)
that have been affected the most include: Jamaica which because of its location, geology and geography, is prone to several natural hazards. The major threats include landslides, hurricanes, floods, droughts and earthquakes. Haiti which throughout its history, Haiti has suffered cyclones, hurricanes, tropical storms, torrential rains, floods and earthquakes. The hurricane season in Haiti lasts from June to the end of November.
Puerto Rico receives quakes, tsunamis, landslides, subsidence, and flooding many times throughout the year. Recently faced Hurricane Maria which has been catastrophic. Aid being received from America. Cuba is also highly susceptibility to geological and hydrometeorological natural hazards, including landslides, tropical cyclones, Earthquakes and Hurricanes.
Many Countries such as the United States has tried to help out by giving money. However these attempts, even though have helped to some extend, hundreds of thousands of people are still suffering without any of the basic necessities. Delegates will write resolutions to try and find a solution to this annual problem that caribbean countries face, and the end goal would be to also implement these in other countries that are prone to large amounts of Natural Disasters
In conclusion, due to the location of the caribbean islands, it makes these islands extremely prone to natural disasters/hazards. Because these countries are affected so much during the course of the year, it is hard for individual countries to constantly support the people and standards of living. The goal of ECOSOC is to find a solution for this problem, as it is frequent many times during the year in the Caribbean, and because of this the living standards are very low and thousands of people die in a year in each country because of lack of resources, and this issue needs a logical and powerful solution to decrease mortality rate, and increase aid to this countries.

Guiding Questions
Does this topic affect my country? If so, how?




What are the limitations and the challenges of of the solutions my country can give?




Does your country receive aid/support from any other country or NGO? If so which one?




Where will your country go for resources to ensure decent living standard is upheld after a natural disaster?




What are the policies that have been implemented but have failed to work?




How Can we insure a good standard of living for the people (post natural disaster) is upholded?




What policies can be enforced to ensure people receive aid at the right time




What is my country's role in terms of international aid provision? Who are my allies/enemies?



What are some Economic reasons your country can't fully provide economic support for Natural hazards?
​


Powered by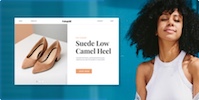 Create your own unique website with customizable templates.