In the midst of the recent century technology has made itself a crucial part of our day to day lives. As the world progresses people turn to technology for more and more everyday. With all this advancement that is beneficial to our society and day to day lives comes a price.
Cyber warfare
is defined to be actions by a state to penetrate another nation's computers or their networks to cause some kind of damage or disturbance. It involves the calculated disruption of computer networks typically by the internet and sometimes involves certain viruses. Cyber warfare is carried out through cyber attacks. A
cyberattack
is any type of offensive manoeuvre employed by nation-states, individuals, groups, or organizations that targets computer information systems, infrastructures, computer networks, and/or personal computer devices by various means of malicious acts.
So how does cyber warfare work? Nation/state-sponsored hackers attack computers and networks that are involved with sensitive resources within a country. Cyber warfare is going to target any sensitive industry in an opponent's infrastructure. This means obvious targets, like the military and defense and weapons manufacturers. It also means the targeting of civilian factories that make weapons, mines and other resource manufacturers that help those factories operate, as well as the national power grid that gives all of the above its necessary electricity. There are two main types of cyber attacks: passive attacks and active attacks. A
passive attack
is one in which the intruder eavesdrops but does not modify the message stream in any way. An
active attack
is one in which the intruder may transmit messages, replay old messages, modify messages in transit, or delete selected messages from the wire.
One highly publicized example of a cyber attack is the 2009 attack on Sony Pictures' storage infrastructure. The DPRK's hackers launched an attack on Sony Pictures. The fallout initially led the Hollywood studio to cancel the release of satirical comedy, The Interview, which involves a plot to assassinate North Korean leader Kim Jong-un. Strings of confidential emails between Sony workers have also been circulated and proved to be sensitive and embarrassing leaks.
Another example of a cyber attack is Aurora (2010). This is where the current age of cyber weapons started, at least as their public disclosure is concerned. Aurora was a shock to many. Apparently Chinese hackers had been attacking a handful of large US organisations, including Google. Not a complex attack but a brazen one, US Secretary of State Hillary Clinton issued a public rebuke to China, the first time one nation had publically blamed another for such an attack.
These are more mild examples of the potential threat that cyber warfare poses. A great hypothetical example is an attack on the US national power grid. The national power grid is a major resource for the US. If you took down the power grid through a cyber attack, you would not just stop factories from building guns. You would also cause traffic accidents, interrupt surgeries, stop life-giving machines such as iron lungs, and basically just kill a whole mess of people across the country.
Clauses on this topic should focus on the regulations and consequences of cyber warfare. Delegates should come with a plentiful background on examples of the topic. Countries who use cyber warfare should consider their country's stance on it.
​
Guiding Questions
What is cyber warfare?
How do passive and active attacks differ?
What has been done so far to fight cyber warfare?
Who does cyber warfare affect?
Which countries partake in in cyber warfare?
Who may be in favor or be opposed to the eradication of cyber warfare?
What specific technological advancements have already been discovered/procured with regards to cyber warfare?
What are possible consequences of cyber warfare?
What is already being done to fight cyber warfare?
What steps are necessary to protect nations from cyber attacks?
Powered by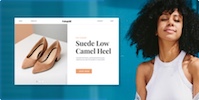 Create your own unique website with customizable templates.